1970: Fighting Economic and Racial Segregation
In one of our first cases, we challenged a neighborhood development plan that would have furthered segregation in Philadelphia. A HUD-backed developer sought to concentrate public housing in the East Poplar, despite prior assurances that they would maintain the neighborhood's economic and racial integration. We represented East Poplar residents of all backgrounds, including current public housing residents, in a challenge to the plan in federal court. The case compelled HUD to begin assessing the racial impact of its projects. Read more.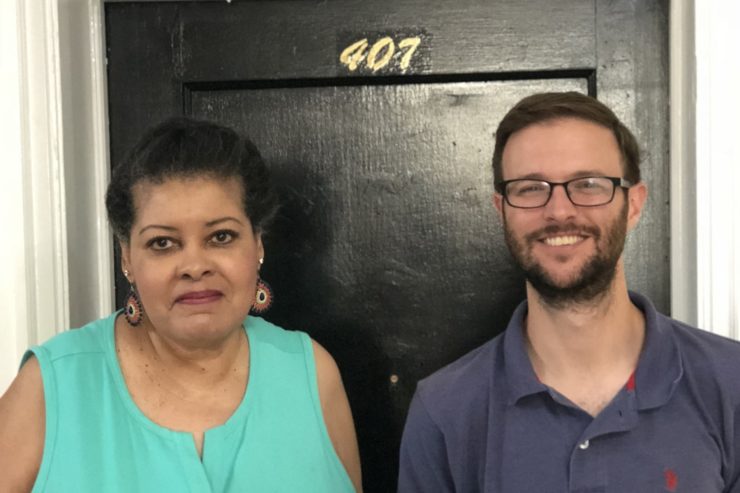 Now: Standing Up for Tenants with Disabilities
Just as we began our history fighting the discriminatory effects of residential segregation, we continue to fight discrimination on behalf of tenant clients today. In 2018, we represented Brenda Harrison, a 62-year old Philadelphia woman with multiple disabilities, in a suit in federal court under the Fair Housing Act. Ms. Harrison has serious mobility deficiencies that prevent her from climbing stairs. When the elevator serving her unit is down, she cannot leave her apartment. While confined to her home, Ms. Harrison would withhold a portion of her rent–an act that is her right as a tenant in Pennsylvania. In response, in 2017, Pelham Court threatened to evict her. By filing this case, Ms. Harrison hopes to send a message to landlords across Philadelphia: "I want them to know that they can't bully people with disabilities." Read more.
Next: Expanding our Housing Work
In 2019, we will greatly expand our housing work by supporting tenant organizing with high-impact litigation, legal support, capacity building. Our two newest staff members, a community-based housing lawyer and a community organizer, will support targeted organizing of tenants in three neighborhoods in Philadelphia, selected based on factors such as high eviction rates. This work is made possible by support from the Oak Foundation.
---
50 Years of Fighting for Justice
Explore our history and our work today in each of our practice areas.