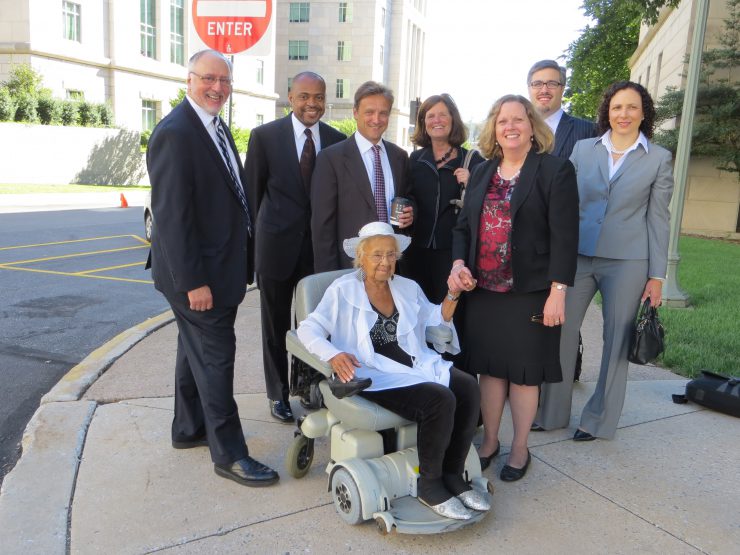 2012: Stopping Voter ID in Pennsylvania
In 2012, the Pennsylvania legislature passed a law requiring everyone to present certain types of photo ID before voting – a requirement that could have disenfranchised many people who cannot obtain ID and created additional burdens that fall heavily on urban, low-income, minority, elderly, and disabled voters. The Law Center challenged the photo ID law in Commonwealth Court shortly after it went into effect, collaborating with the ACLU of Pennsylvania, Advancement Project, and Arnold & Porter. The evidence from other states is clear: restrictive Voter ID laws stop eligible voters from casting ballots. At trial, we secured a preliminary injunction that prevented the law from taking effect for the 2012 general election, and in 2014, Commonwealth Court ruled that the Voter ID law was unconstitutional. Read more.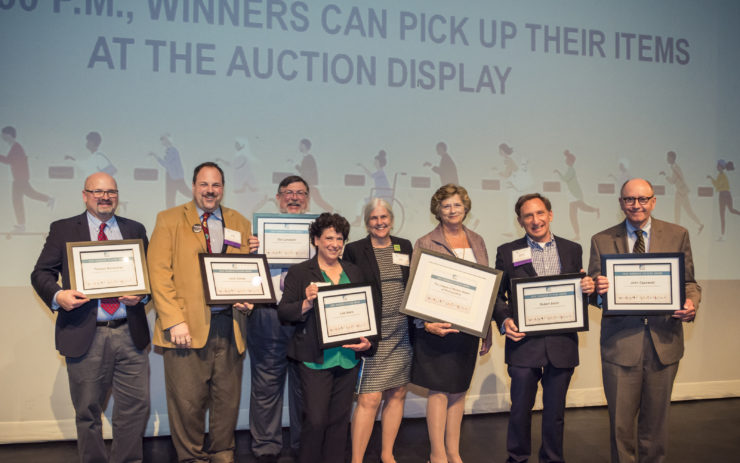 Now: Striking Down Partisan Gerrymandering
In a landmark case won in 2018, we teamed up with Arnold & Porter to fight back against another way that Americans have been disempowered at the ballot box: partisan gerrymandering. For three straight elections, Pennsylvanians voted for their congressional representatives in districts drawn by the state legislature in one of the most egregious partisan gerrymanders in US history. As plaintiff Thomas Rentschler put it, "Voters should pick their politicians, not the other way around." In January 2018, the Pennsylvania Supreme Court ruled that the map "plainly and palpably" violated the state constitution, and the Court implemented a new, fair map for the 2018 primary and general elections. It was the nation's first successful challenge to partisan gerrymandering resulting in a redrawn congressional map. In November, voters cast their ballot in fair congressional districts. The new map put in place because of our challenge led to a flurry of new candidates and a congressional delegation that more faithfully reflects the preferences of the state's voters. Voter turnout was 15 percent higher than the previous midterm election. Read more.
Next: Fairness for Absentee Voters
In February, we joined a challenge to Pennsylvania's absentee ballot system filed on behalf of nine voters by the ACLU of Pennsylvania and the Lawyers' Committee for Civil Rights Under Law. Pennsylvania has the country's earliest deadline for returning absentee ballots, and Pennsylvania counties reject thousands of completed ballots received by Election Day every election. Read more.
---
50 Years of Fighting for Justice
Explore our history and our work today in each of our practice areas.