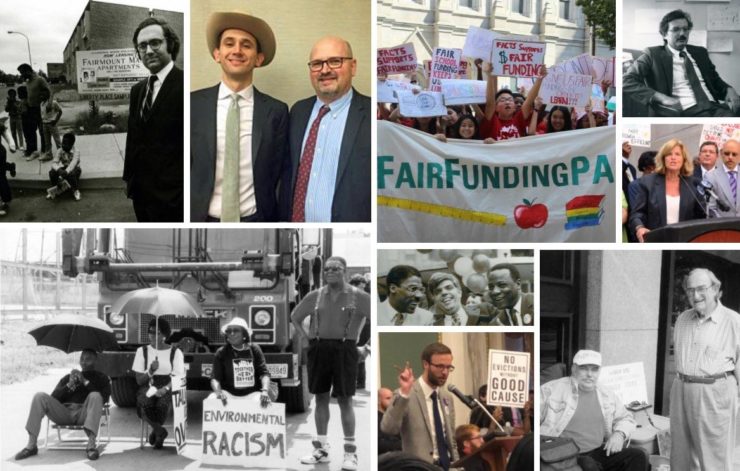 In 1969, the Public Interest Law Center was founded as a Philadelphia affiliate of the Lawyer's Committee for Civil Rights Under the Law. In the five decades since, we have fought for, and won, lasting changes that help communities stand up for their rights in the face of discrimination and poverty.
This year, in 2019, we will celebrate this history, and highlight how it informs our work today, with special events, reflections on the principles that form our foundation, and bold ideas for the future. We're spotlighting cases from our past and our present that show our consistent commitment to principles of justice: homes without discrimination and exploitation, quality public education for all, and more.
Celebrate with Us
On October 10, join us at Cherry Street Pier for our annual celebration, In Pursuit of Justice.
50 Years of Fighting for Justice
Explore our history and our work today in each of our practice areas.
---