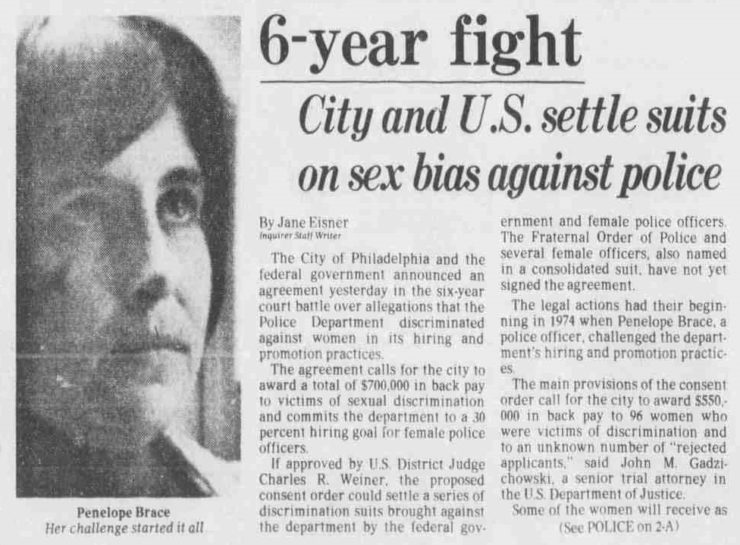 1977: Taking on Sexism in the Philadelphia Police Department
In a case brought to the Law Center in 1977 by Frank Finch III, we sought to change a system of extreme sexism in the Philadelphia Police Department, challenging their policy against hiring women for many police positions. Philadelphia Police Commissioner Joseph O'Neil demonstrated the attitude of Police Department leadership in a report filed in the case: "Women react slower and are less coordinated than men… are not physically capable of handling violent incidents on patrol… women are less likely to take charge at an incident." As part of a 1980 consent decree, a Federal District Court judge ordered the Philadelphia Police Department to hire one-hundred new female officers. Read more about the case in our tribute to Frank Finch III.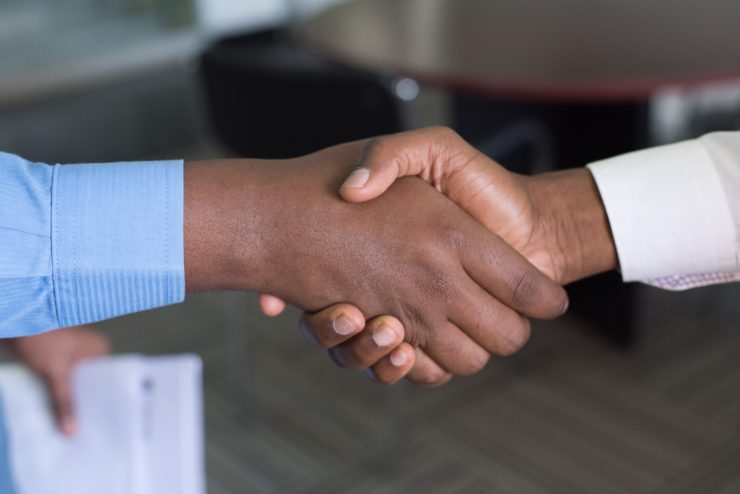 Now: Helping Returning Citizens Get a Second Chance
Individuals with criminal records often face barriers to employment that mire them in a cycle of poverty and recidivism. According to the National Institute of Justice, an estimated 60 percent of people returning to their communities after serving time remain unemployed one year after release. There are several existing federal, state and local laws that seek to protect job seekers with criminal records from discrimination. Unfortunately, despite a growing consensus among policymakers that returning community members deserve a second chance, these laws are rarely enforced and many employers continue to arbitrarily bar applicants from jobs. Through our Fair Employment Opportunities Project, launched in 2013, we seek to enforce and increase awareness of these important protections by representing those who have been illegally denied employment due to their records. Read more.
Next: The Right to Respond–Long v. SEPTA
In 2016, we filed a class action lawsuit against SEPTA with pro-bono co-counsel Outten & Golden LLP, contending that the transportation authority consistently rejects job applicants based on unrelated criminal history and failed to allow them to review background checks. In 2018, in a precedential decision, the Third Circuit Court of Appeals affirmed that job applicants have the right under the federal Fair Credit Reporting Act to review and respond to criminal background check reports being used to make employment decisions. Now, the case has been sent back to District Court for a new hearing, and we look forward to the chance to affirm and expand the protections the law provides to job seekers with criminal records. Read more.
---
50 Years of Fighting for Justice
Explore our history and our work today in each of our practice areas.