We are so excited to see you at our 2022 annual celebration! Join us at Vie on Broad Street in Philadelphia as we celebrate those who never give up in the fight for civil, social and economic rights at Persevering for Justice!
Individual tickets are $150, non-profit colleagues, teachers and students are $75. Sponsorships are also available.
Purchase Tickets and Sponsorships Here
Save the Date
6–9pm
Thursday, October 27, 2022
Vie • 600 North Broad Street, Philadelphia PA
Cocktail Reception—Auction—Program—Awards Ceremony—Festivities
Event Host Committee
Shauna Itri – Co-chair • Mark Kasten – Co-chair • Zac Arbitman • Gillian Gilhool • Judith Gran • Liz Lambert • Melissa A. Martinez • Barbara Ransom • Genevieve Tung • Flora Wolf
---
Honorees
This year, we will honor our of counsel Michael Churchill, who joined the Law Center in 1976 and served as co-director until 2006, with the Thaddeus Stevens Award in recognition of more than 50 years of dedication to advancing civil rights in Philadelphia and Pennsylvania.
We we also honor our pro-bono partner in our historic challenge to Pennsylvania's school funding system, O'Melveny and Meyers, and our clients, six superintendents from school districts across Pennsylvania who stood up for the high quality education guaranteed in our state constitution. Learn more about our honorees here!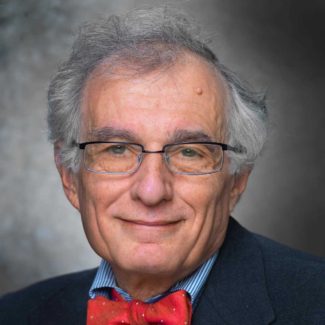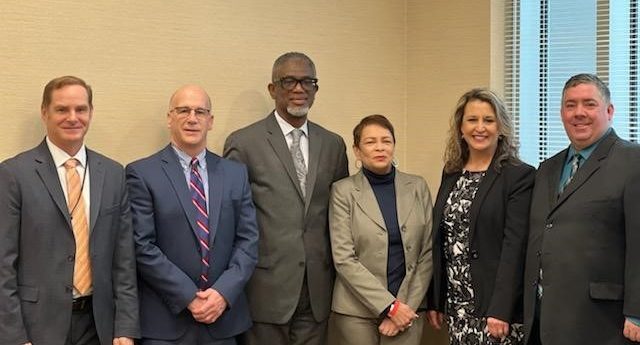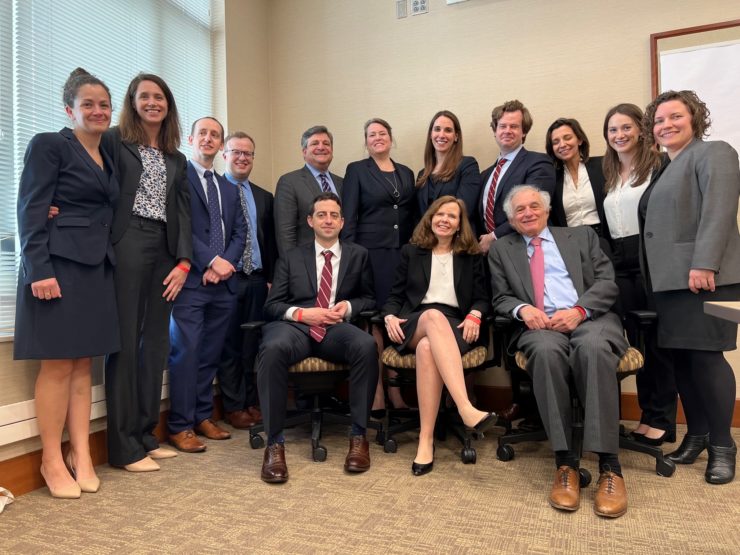 ---
Sponsors
Interested in becoming a Sponsor of our 2022 Annual Celebration? Download a Sponsorship Packet from the link below.
The deadline to become a sponsor is October 5! View our current list of sponsors here.
For more information, contact: Stephanie Davis at sdavis@pubintlaw.org or 267-546-1303.
---
Entertainment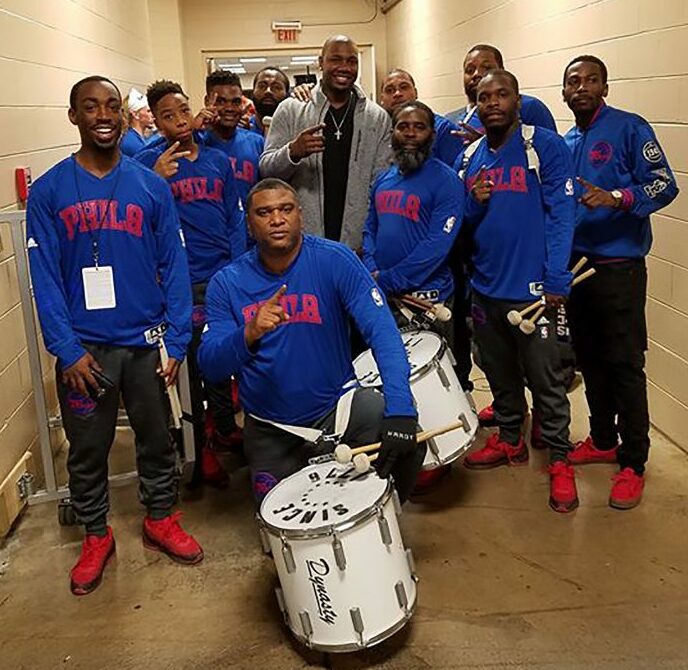 West Powelton Drummers
West Powelton Drummers started 25 years ago when Elsie Wise of the West Powelton Concerned Community Council strapped a couple drums onto girls from the neighborhood and the West Powelton Steppers were born. West Powelton Drummers continue in this tradition of community work in the West Powelton area as well as in urban areas up and down the Eastern Seaboard. Through parades, block parties, processions, and drum master classes, they give youth hungry to learn that Philly sound and beat opportunities to learn invaluable skills on and off the drums. Members of West Powelton Drummers perform as the Sixers Stixers, the official drumline of the Philadelphia 76ers.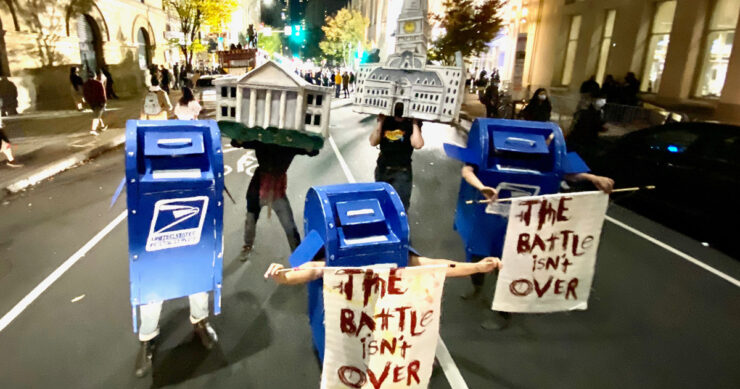 Spiral Q
Spiral Q unleashes the power of art to connect people, actions, values, neighborhoods, organizations, and movements to each other and to their collective creative force for change. Spiral Q began as "Spiral Q Puppet Theater," founded in 1996 by Matthew "Mattyboy" Hart in Philadelphia. Originally a street performance puppet troupe, Hart established the group to promote social and political change through giant puppetry, pageantry and direct action that told powerful stories and lifted up community voices. Since 2000, Spiral Q has organized Peoplehood, an annual city-wide parade and pageant that showcases the work of people in community. Spiral Q has been rooted in its home community of Mantua in West Philadelphia since 2000.
---
Silent Auction

Help support our work and bid on great experiences in our silent auction! You can win premium tickets to see Penn State take on Michigan at Beaver Stadium, an exclusive golf outing, great seats at the Walnut Street Theatre, and more! Bidding opens October 20th and is open to all, whether or not you're able to attend Persevering for Justice. Check out the complete list of items here.

---
Accessibility
Vie is an accessible location. If you have physical accessibility needs or require an ASL interpreter please contact Stephanie Davis at sdavis@pubintlaw.org or 267-546-1303.
Venue Information
Vie by Cescaphe is a 600-person capacity venue, including a large outdoor space with covering for inclement weather. We expect there to be about 250 people in attendance. The indoor space includes a wall of doors facing the outdoor space, and those doors will be kept open at all times during the event for enhanced ventilation.
COVID-19 Safety Information
To ensure the safety of all guests we will follow all City of Philadelphia, state, or CDC guidelines for indoor gatherings, and are closely monitoring conditions in Philadelphia. If you are unable to attend the event, you don't have to miss out! The event program will be streamed live on the Law Center's Facebook page. Anyone can bid on silent auction items via online at any time through 8:45 p.m. on October 27.
---
Getting to Vie
Vie is located at 600 N. Broad Street, at the corner of Broad & Green Street, directly north of Green Street on the west side of Broad Street. If taking public transportation, check SEPTA for schedules and alerts.
By public transportation
Vie is located two blocks north of the Spring Garden Station on SEPTA's Broad Street Line. It is close to stops on the North-South 2, 4, 16, and 23 SEPTA bus routes, and the 43 bus route on Spring Garden Street.
By car
Exit I-676 at Vine Street when driving from New Jersey, exit I-676 at Broad Street when driving from points west of Philadelphia.
Parking information
Valet parking will be available on-site for a fee. There is no on-site parking lot. The closest parking lot is located on the northwest corner of Broad Street & Spring Garden Street.
By bike
Philly's bike share program, Indego, has three easy-access stations within walking distance. These include: Spring Garden Station BSL, 17th and Green, and 17th and Spring Garden.
---
Download our Save The Date announcement (PDF)
For more information, contact: Stephanie Davis at sdavis@pubintlaw.org or 267-546-1303.