Honorees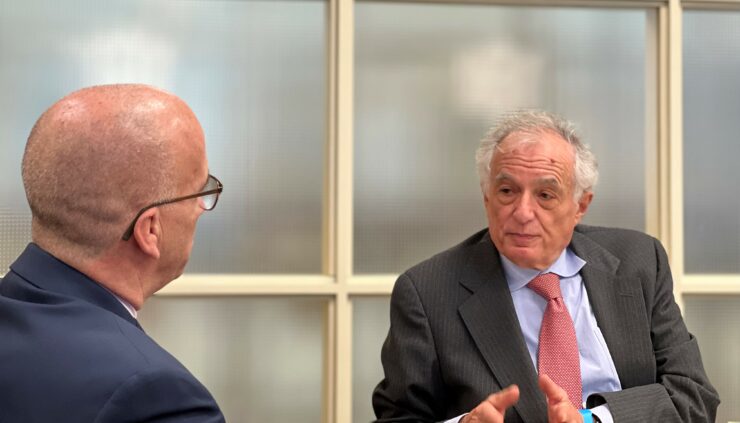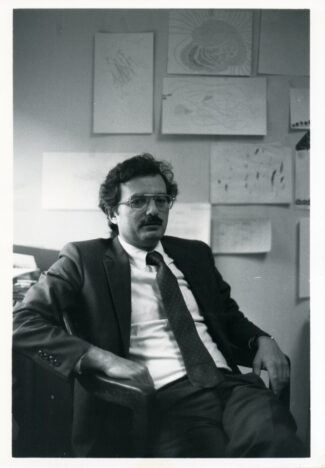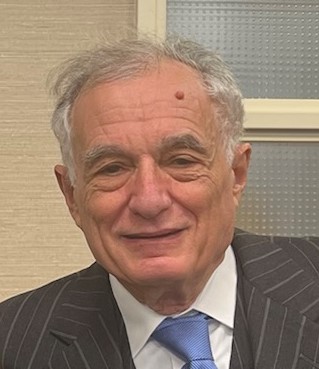 Michael Churchill
This year, we will honor our of counsel Michael Churchill, who joined the Law Center in 1976 and served as co-director until 2006, with the Thaddeus Stevens Award in recognition of more than 50 years of dedication to advancing civil rights in Philadelphia and Pennsylvania. His service and leadership has been foundational to the work of the Law Center since joining as pro bono co-counsel on one of our first cases—a landmark 1969 challenge to a federal housing development that would have worsened segregation in Philadelphia.
Mr. Churchill has helped win major victories in Philadelphia and Pennsylvania against housing segregation, police misconduct, employment discrimination, and more.  He has fought in court for quality public education for all children in the Commonwealth over several decades. In 2012, he successfully advocated for a class of special education students from Chester Upland School District to prevent school closures and require the state to provide sufficient funding for special education. Mr. Churchill helped lead our litigation team in the school funding trial that concluded March 10, challenging Pennsylvania's inadequate, inequitable, and unconstitutional system for funding public schools.
In 2020, Mr. Churchill was honored as a Drum Major for Civil Rights at the Philadelphia Martin Luther King Jr. Association for Nonviolence's annual awards banquet. "Active in civil rights matters since participating in the Mississippi Freedom Summer in 1964," the association wrote, "his work covered a wide range of civil rights issues: attempting to empower African American communities in connection with the Model Cities program; attacking police misconduct in the Rizzo era and reducing the use of deadly force; increasing the numbers of African American and Latino police officers in Philadelphia by ending the use of discriminatory tests; and improving income in the Black community through successful employment discrimination cases which returned millions of dollars from discriminating employers."
Six Superintendents Standing Up for Fair School Funding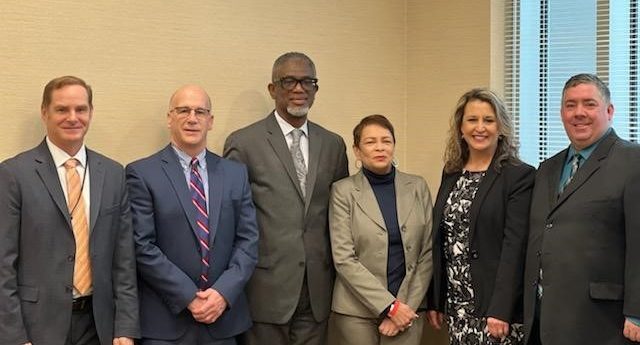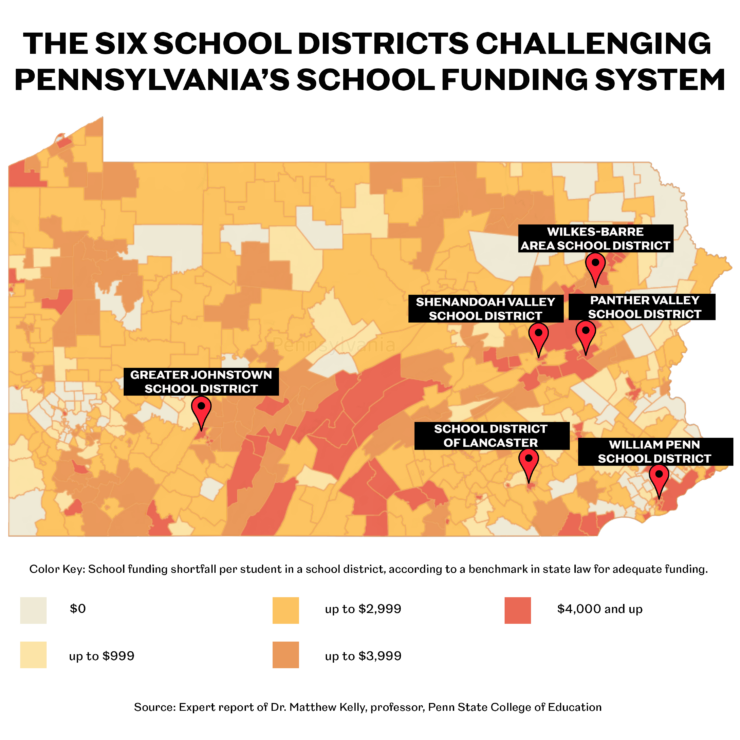 Our clients made the trial for a fair system of public school funding possible. The six school districts who took on the state legislature in court are from every corner of the Commonwealth—cities, small towns, and suburbs from the Cambria County to Carbon County. They have one thing in common: because their communities are not wealthy, their students, like hundreds of thousands of other students across Pennsylvania, go without the basics and the support they need to reach their potential. Right now in Pennsylvania, the students who need the most have the least, because of where they live. We honor our clients for taking a stand to change that system and fighting for public school funding that lives up to the promise in Pennsylvania's State Constitution: a quality public education that prepares students for life after high school.
Amy Arcurio, Greater Johnstown School District
Eric Becoats, William Penn School District
Brian Costello, Wilkes-Barre Area School District
David McAndrew, Panther Valley School District
Damaris Rau, School District of Lancaster
Brian Waite, Shenandoah Valley School District
O'Melveny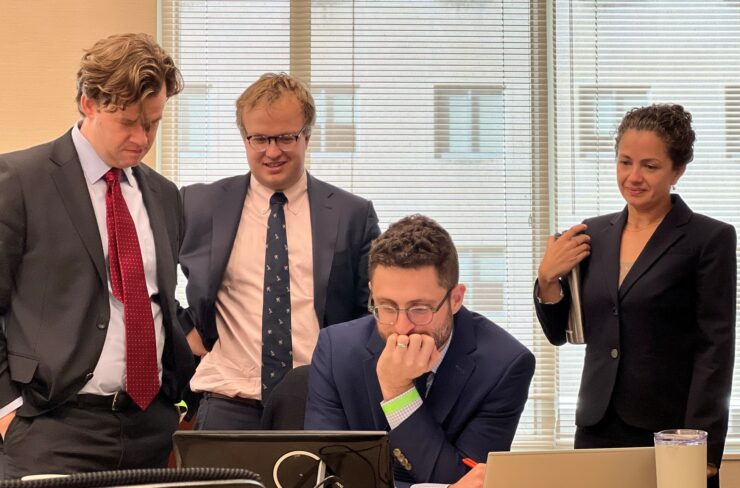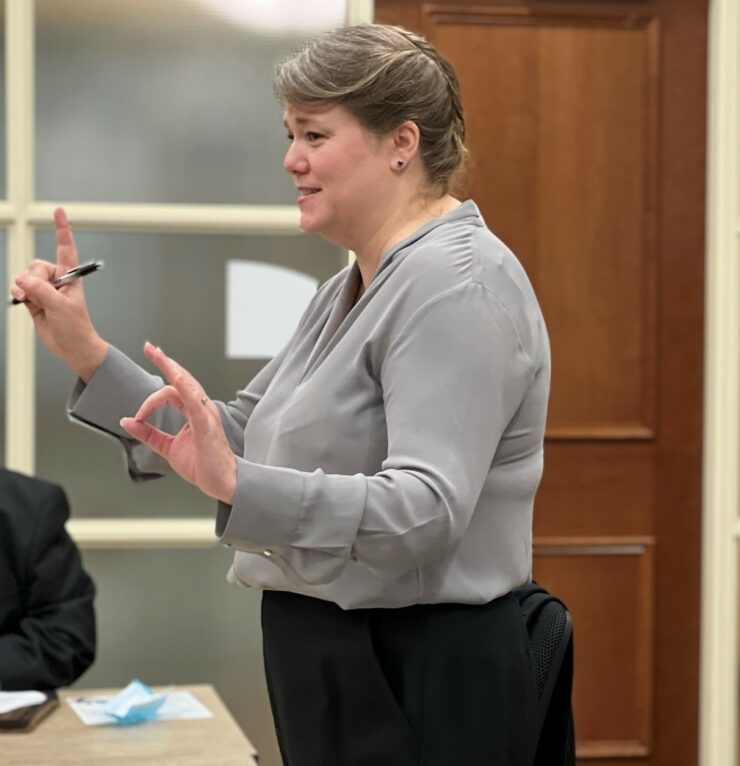 Our school funding trial began in Harrisburg on November 12, 2021 with opening statements and concluded with closing statements on March 10, 2022, followed by post-trial oral argument on the legal issues on July 26, 2022. The Court heard testimony from 40 witnesses—educators, experts, state officials and more—producing 15,000 pages of transcripts. Following trial, the parties jointly filed over 1,200 pages of proposed findings and legal arguments.
None of this would have been possible, for us and our partners at the Education Law Center-PA, without the tireless and brilliant support of our pro bono co-counsel, O'Melveny and Myers. It was the culmination of years of invaluable assistance since the case was filed in 2014. 23 O'Melveny attorneys and one paralegal, led by partner Katrina Robson, pitched in to make the strongest case possible for quality public education for all children in Pennsylvania during the four-month trial and the final stretch of pre-trial proceedings in 2021. Many of them lived and worked with us for weeks or months at a time in a Harrisburg hotel.
---
Master of Ceremonies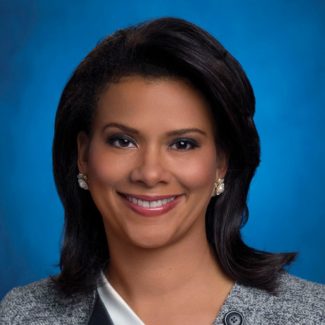 Tamala Edwards
Tamala Edwards anchors 6abc's Action News Mornings. Edwards also regularly co-hosts 6abc's Inside Story and in that role has interviewed people like former Governor Tom Corbett and United States Senator Bob Casey.
After earning degrees in International Relations from Stanford University in 1993, Edwards spent eight years as a staff writer for Time magazine. She specialized in covering politics and reported on the 1996 and 2000 Presidential elections. Edwards joined ABC news in 2001 as an anchor on World News Now and World News This Morning. During the Iraq War she was embedded as a reporter. She also was a correspondent for Good Morning America and World News Weekends. Since 2005 Edwards has hosted 6abc's morning show, which is the top rated morning program in the Delaware Valley.
Edwards lives in Philadelphia with her husband Rocco Lugrine, a professional pastry chef, and their two sons. She was born in Georgia and raised in Texas. You can follow her on twitter at @TamEdwards6abc or catch the next Action News Broadcast.
---
Download our Save The Date announcement (PDF)
For more information, contact: Stephanie Davis at sdavis@pubintlaw.org or 267-546-1303.