2020 Honorees
The People Taking on Gun Violence in Philadelphia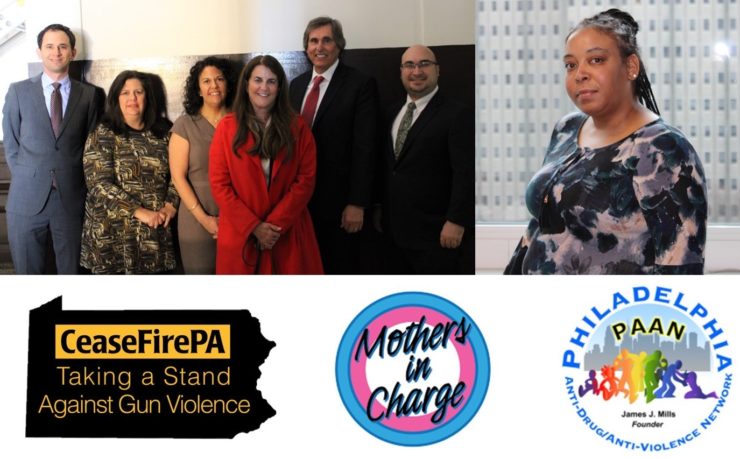 Gun violence in Philadelphia is a longstanding crisis, claiming hundreds of lives every year. This year, by August, more than 100 children have been shot in Philadelphia. Nearly 85 percent of shooting victims in the city are Black, and this everyday violence is concentrated in low-income communities. This year, we honor those who refuse to accept this status quo and demand action with our 2020 Thaddeus Stevens Award.
Easily available handguns, sold on the illegal underground market, fuel gun violence in Philadelphia. In 2019, in an effort to curb the flow of these guns, the City began enforcing an ordinance requiring gun owners to report lost or stolen guns within 24 hours, making it harder for straw purchasers to evade consequences. The defendant in the first case filed for a permanent injunction to block the City from enforcing the law against him or anyone else.
Our clients–two mothers who have lost sons in shootings committed with guns from Philadelphia and three organizations committed to taking on gun violence–fought back against that injunction, urging the court to allow the City to enforce its law. In the face of fierce opposition, they are taking a courageous stand for their communities. Read more about their ongoing case.
Kimberly Burrell
Freda Hall
CeaseFirePA
Mothers in Charge
Philadelphia Anti-Drug/Anti-Violence Network

We will also recognize the steadfast work of the Philadelphia Department of Public Health. While taking on the COVID-19 global pandemic, Philadelphia's Department of Public Health has continued to research and develop new ways to take on the everyday public health emergency of gun violence in Philadelphia. We are proud to join them in the
PA Safety Alliance
 a new statewide coalition of community groups, teachers, physicians, faith leaders, and others who advocate for evidence-based gun safety policy.
2020 Master of Ceremonies
---

---
Tamala Edwards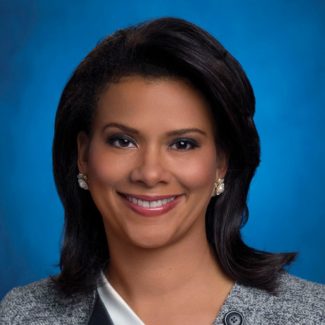 Tamala Edwards anchors 6abc's Action News Mornings. Edwards also regularly co-hosts 6abc's Inside Story and in that role has interviewed people like former Governor Tom Corbett and United States Senator Bob Casey.
After earning degrees in International Relations from Stanford University in 1993, Edwards spent eight years as a staff writer for Time magazine. She specialized in covering politics and reported on the 1996 and 2000 Presidential elections. Edwards joined ABC news in 2001 as an anchor on World News Now and World News This Morning. During the Iraq War she was embedded as a reporter. She also was a correspondent for Good Morning America and World News Weekends. Since 2005 Edwards has hosted 6abc's morning show, which is the top rated morning program in the Delaware Valley.
Edwards lives in Philadelphia with her husband Rocco Lugrine, a professional pastry chef, and their two sons. She was born in Georgia and raised in Texas. You can follow her on twitter at @TamEdwards6abc or catch the next Action News Broadcast.
---