The City of Philadelphia has made an historic $500,000 investment to provide legal assistance for low-income renters who face evictions. In partnership with our landlord-tenant clients, we are proud to have been part of the advocacy movement that successfully secured this investment.
The announcement was made in June 2017, following City Council hearings hosted by Councilmembers Helen Gym and Maria Quinones-Sanchez, in partnership with organizations that are part of the Philadelphia Bar Association's Civil Gideon and Access to Justice Task Force. These hearings shone a light on the significant unmet need for legal assistance for renters, and the pervasive problem of uninhabitable or unlicensed rental properties.
Testimony was provided by low-income renters, including our client Yazmin Vazquez. "We need legal representation, so we are not taken advantage of by those landlords who do things to tenants who can't defend themselves. People need to understand the laws, and people need to be given real help," said Ms. Vazquez. "I never thought that when I testified to City Council I would be back here celebrating something like this. Thank you all so much for listening to the people, and for giving more renters representation. It means a lot."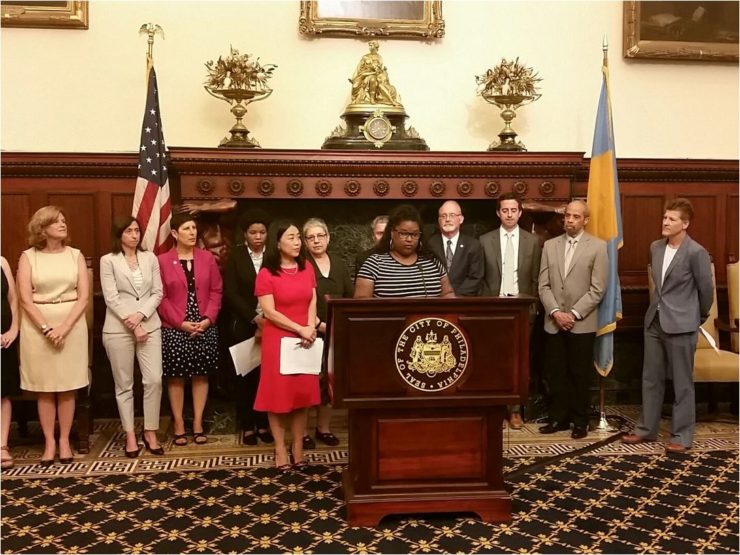 Read the full press release.