Honorees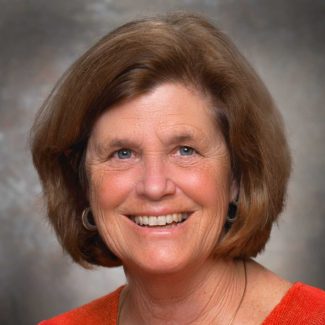 Jennifer Clarke
We are proud to honor Jennifer Clarke, our Executive Director from 2006 to early 2021, with the 2021 Thaddeus Stevens Award, in recognition of 15 years of exemplary service and leadership for our organization and groundbreaking contributions to the cause of equity and justice in Philadelphia and Pennsylvania. Her tenure was marked by landmark litigation achievements, expansion and increased diversity of the board and staff, and enhanced financial stability for our organization.
Under her leadership, the Law Center won landmark victories for voters' rights. The Law Center helped lead the case striking down a proposed Pennsylvania Voter ID law in 2012; and in 2018, the organization successfully challenged Pennsylvania's 2011 U.S Congressional District Map, one of the most egregious partisan gerrymanders in the country. In addition, Jennifer led the Law Center in persuading the Pennsylvania Supreme Court to reverse 40 years of precedent by agreeing to hear a challenge to the state's unfair and inadequate funding of public education; securing a settlement in a Medicaid case in Florida providing increased access to health and dental care for 1.9 million children; and other major efforts to take on poverty and discrimination.
"Throughout her career, Clarke has stood as an example of engaged citizenship, trailblazing leadership, and commitment to the principles of equality," wrote Philadelphia City Councilmember Helen Gym in a 2021 resolution honoring Jennifer. "Her leadership of the Law Center has led to long-lasting victories for renters seeking safe housing, voters seeking a free and equal voice, families seeking quality healthcare for their children, and so many others. The City of Philadelphia and the Commonwealth of Pennsylvania are fortunate to have her as a champion."
---
2021 Master of Ceremonies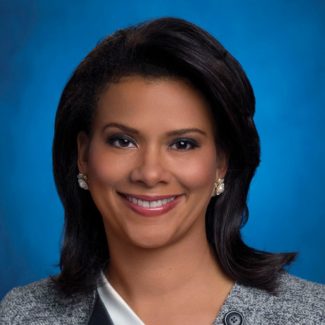 Tamala Edwards
Tamala Edwards anchors 6abc's Action News Mornings. Edwards also regularly co-hosts 6abc's Inside Story and in that role has interviewed people like former Governor Tom Corbett and United States Senator Bob Casey.
After earning degrees in International Relations from Stanford University in 1993, Edwards spent eight years as a staff writer for Time magazine. She specialized in covering politics and reported on the 1996 and 2000 Presidential elections. Edwards joined ABC news in 2001 as an anchor on World News Now and World News This Morning. During the Iraq War she was embedded as a reporter. She also was a correspondent for Good Morning America and World News Weekends. Since 2005 Edwards has hosted 6abc's morning show, which is the top rated morning program in the Delaware Valley.
Edwards lives in Philadelphia with her husband Rocco Lugrine, a professional pastry chef, and their two sons. She was born in Georgia and raised in Texas. You can follow her on twitter at @TamEdwards6abc or catch the next Action News Broadcast.
---
For tickets, sponsorships or more information, contact: Michael Berton at mberton@pubintlaw.org or 267-546-1303.