2018 Honorees
2018 Master of Ceremonies
---

---
Pennsylvania Redistricting Lawsuit Clients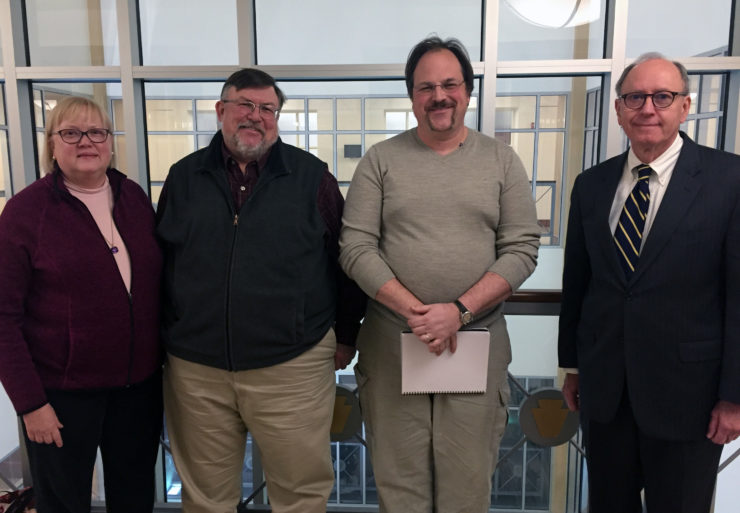 The right to vote, and to have one's vote count, is the foundation of a working democracy. Pennsylvania's 2011 unconstitutional and partisan gerrymandering undermined that inalienable right by de-valuing thousands of people's votes across the state. Our 18 redistricting lawsuit clients, one from each of Pennsylvania's former districts, showed bravery and fortitude by openly confronting this injustice, filing a lawsuit against the leadership of their home state.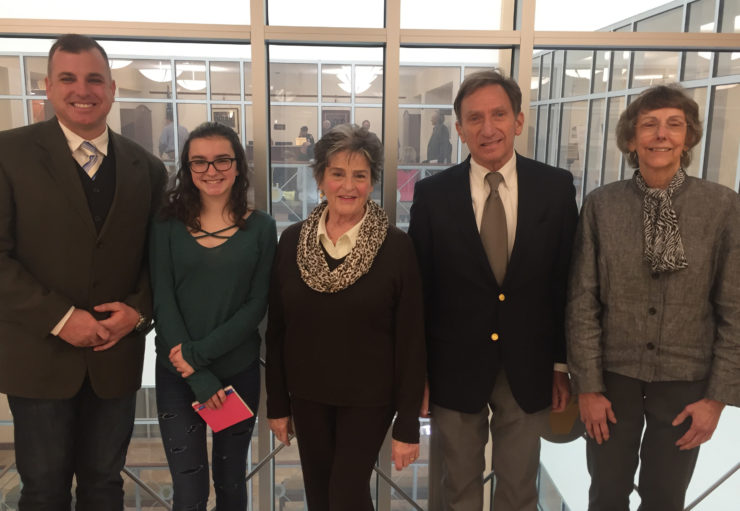 Many of our clients have spent their entire lives in Pennsylvania, from childhood to raising their own families. Pennsylvania is their home, and they took action to change it for the better. So, we are honoring these ordinary people–a teacher, a social worker, a chef, an active service member–for using their superpowers to bring a lawsuit that successfully challenged Pennsylvania's 2011 U.S. congressional district map. Ultimately, these superheroes boldly defended their constitutional right and secured the Pennsylvania Supreme Court's adoption of a new, fair, and constitutional map in time for the 2018 elections.
Dr. Carmen Febo San Miguel, former District 1
James Solomon, former District 2
John Greiner, former District 3
John Capowski, former District 4
Gretchen Brandt, former District 5
Thomas Rentschler, former District 6
Mary Elizabeth Lawn, former District 7
Lisa Isaacs, former District 8
Don Lancaster, former District 9
Jordi Comas, former District 10
Robert Smith, former District 11
William Marx, former District 12
Richard Mantell, former District 13
Priscilla McNulty, former District 14
Thomas Ulrich, former District 15
Robert McKinstry, former District 16
Mark Lichty, former District 17
Lorraine Petrosky, former District 18
Click on a district to learn more about our client from that district
---
The League of Women Voters of Pennsylvania

For nearly a century, the League of Women Voters of Pennsylvania has led the work to create a robust and informed democracy in the Keystone State. The Pennsylvania League is a nonpartisan organization formed by 33 local Leagues and over 2,000 Pennsylvanians. The League strives to achieve active and informed government participation by all citizens and to insure that those citizens, including low-income residents and the elderly, have the ability and the information necessary to exercise their right to vote. They accomplish this goal through education, advocacy, and igniting each citizen's sense of personal responsibility for the issues that face the state. The League serves as a uniquely trustworthy source of accurate election information and informed advocacy for reforms that strengthen our democracy.
The League joined with the 18 individuals plaintiffs in our lawsuit to fight Pennsylvania's 2011 gerrymandered U.S. congressional district map. Chapters and activists across the state, especially through the League's Fair Votes PA initiative, worked tirelessly to keep the issue of gerrymandering at the forefront of public discourse. By standing up to a system that allowed politicians to pick their voters, not the other way around, the League helped secure the Pennsylvania Supreme Court's decision to adopt a new, non-partisan congressional district map. It was just the latest victory in the League's long history as a trusted watchdog for the full exercise and power of our right to vote.
---
Arnold & Porter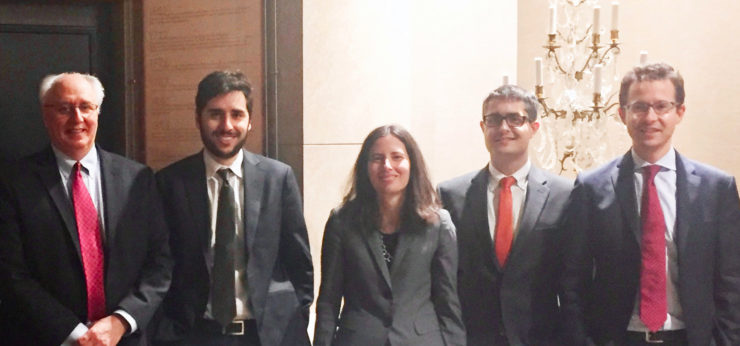 Our state has a better, stronger democracy because of Arnold & Porter's service. Arnold & Porter has a history of using their legal expertise and resources to help Pennsylvania voters and strengthen their right to vote. Their contribution of thousands of hours of unmatched legal talent to our constitutional challenge to the 2011 U.S. congressional map was essential.
That alone would merit our deep appreciation, but coupled with their previous work with us to protect the right to vote in Pennsylvania, Arnold & Porter deserves further accolades. When the Pennsylvania legislature passed a law in 2012 that required all voters to present specific forms of photo ID every time they cast their ballots, Arnold & Porter stepped in. The law placed substantial burdens on urban, low-income, minority, elderly, and disabled voters. With Arnold & Porter as our pro bono co-counsel, we secured an injunction of the law, and it was found unconstitutional in 2014. Evidence from states who have enacted similarly restrictive voter ID laws is clear: these laws create burdens that prevent thousands of eligible voters from going to the polls. Arnold & Porter helped us stop this disenfranchisement from becoming a reality in Pennsylvania.
Arnold & Porter is an international firm with over 1,000 lawyers that focuses primarily on litigation, transactional matters, and regulatory issues. They have one of the top pro bono programs in the world, performing over 105,460 pro bono hours in 2017.
---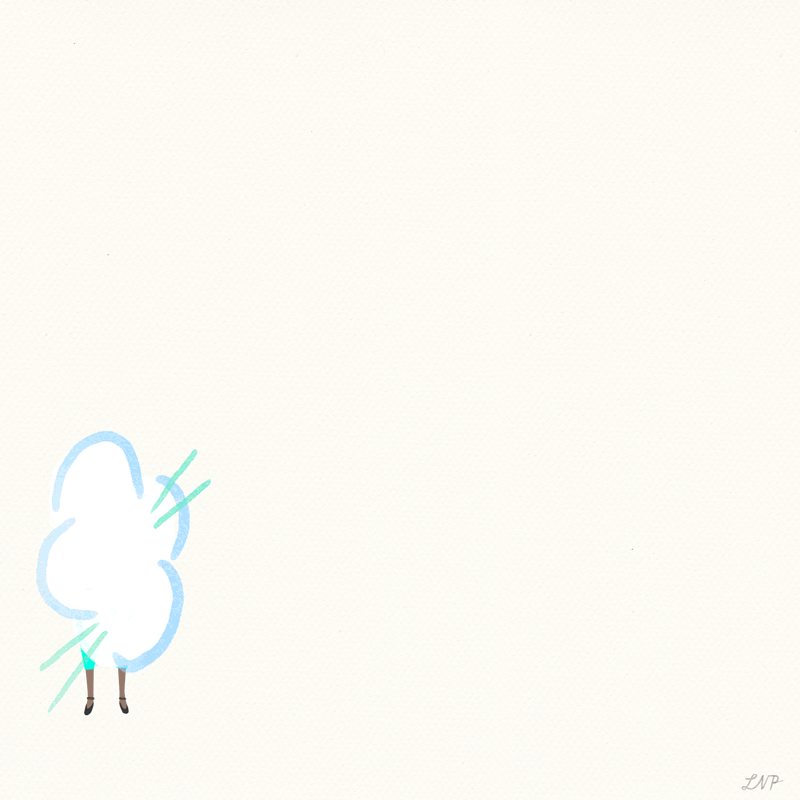 ---
Tamala Edwards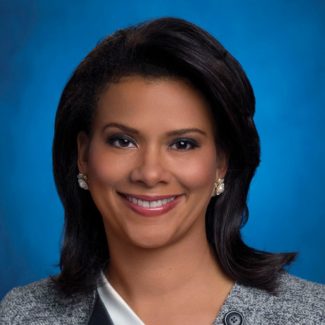 Tamala Edwards anchors 6abc's Action News Mornings. Edwards also regularly co-hosts 6abc's Inside Story and in that role has interviewed people like former Governor Tom Corbett and United States Senator Bob Casey.
After earning degrees in International Relations from Stanford University in 1993, Edwards spent eight years as a staff writer for Time magazine. She specialized in covering politics and reported on the 1996 and 2000 Presidential elections. Edwards joined ABC news in 2001 as an anchor on World News Now and World News This Morning. During the Iraq War she was embedded as a reporter. She also was a correspondent for Good Morning America and World News Weekends. Since 2005 Edwards has hosted 6abc's morning show, which is the top rated morning program in the Delaware Valley.
Edwards lives in Philadelphia with her husband Rocco Lugrine, a professional pastry chef, and their two sons. She was born in Georgia and raised in Texas. You can follow her on twitter at @TamEdwards6abc or catch the next Action News Broadcast.
---