2017 Honorees
2017 Master of Ceremonies
---
Stephen F. Gold, Esq.
Disability Rights Attorney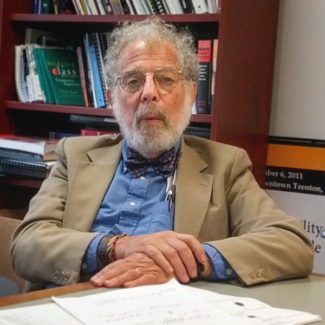 Steve Gold is a nationally renowned disability rights attorney and has spent a third of a century fighting alongside people with mental and physical disabilities. The Americans with Disabilities Act Legacy Project called him "the foremost attorney in the disability rights movement."
Mr. Gold has led or been involved in many landmark disability rights cases. For example, he successfully argued in the suit Kinney v. Yerusalim that the Americans with Disabilities Act (ADA) required the City of Philadelphia to make sidewalks wheel-chair accessible. This case precipitated successful lawsuits across the country. In another case, Helen L. v. DiDario, he secured his client's right to services in the "most integrated setting appropriate." This case set a precedent that resulted in the milestone Olmstead Supreme Court decision, which established that unjustified segregation of persons with disabilities constituted discrimination. And, more recently, Mr. Gold led the charge to stop more than 50 local venues, such as the Franklin Institute, from charging admissions fees to the Personal Care Attendants of people with disabilities.
After being admitted to the Bar in 1971 Gold spent 11 years at Community Legal Services of Philadelphia, first as a staff attorney and later as the Deputy Director for Law. In 1982 Steve began his private practice, just before the passage of the ADA. For over 15 years Mr. Gold regularly published informational bulletins that circulated to thousands of advocates. Mr. Gold has worked with prominent disability rights organizations like ADAPT and NOT DEAD YET on issues ranging from inaccessible public housing to the potential threat posed to rights of disabled people by the legalization of assisted suicide. In addition to his private practice he has taught at several law schools, including Temple University Beasley School of Law, Duke University School of Law, and the University of Pennsylvania Law School.
An old friend of Gold's described him as "my beau ideal of a civil rights lawyer…he sees himself as a servant of the social movements he represents." The skill and tenacity Gold always brought when advocating for his clients is exemplified in this excerpt from an amicus brief Gold submitted to the Supreme Court as it considered the Olmstead case:
"Public entities have segregated people in institutions because historically that was the way people with disabilities were kept out of sight and away from the public…People with disabilities, like all Americans, want to control and direct their own lives, make decisions for themselves, be allowed to take risks and even fail, have opportunities to participate in all aspects of community life, and take responsibility for their actions, including their responsibilities as part of their community."
---
Chancellor Deborah R. Gross, Esq.
Philadelphia Bar Association
Of Counsel, Kaufman, Coren & Ress, P.C.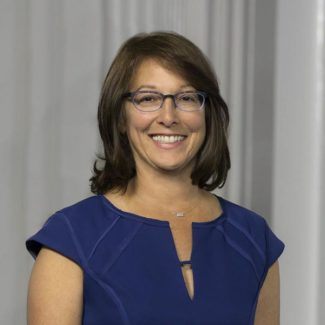 For more than a decade, Ms. Gross has been a leader in supporting Philadelphia's public interest legal community and improving access to justice in Philadelphia. In her service as both President and trustee of the Philadelphia Bar Foundation she has raised and helped direct funding to more than 30 legal services organizations that provide crucial services to low-income Philadelphians. During her tenure, she was a forceful advocate for an Equal Justice Center to house the City's legal aid and public interest law firms. In her current tenure as Chancellor of the 13,000-member Philadelphia Bar Association, she has prioritized the non-profit legal community. She has been an active participant in the Bar's Delivery of Legal Services Committee and, under her leadership, the Bar has taken forceful positions in support of low-income Philadelphians and the lawyers who serve them. She also has leveraged the Association's resources as a founder and leader of Take Action Philly, a collaboration between the Bar, the City of Philadelphia, the private bar and public interest organizations that unites and trains lawyers, community organizations and residents to protect and assist vulnerable populations in the wake of state and federal policy changes. To date #TakeActionPhilly has convened hundreds of attorneys in two convenings to support immigrants and people facing cuts to health care.
Ms. Gross concentrates her law practice on plaintiffs' securities fraud, antitrust and consumer class actions, and arbitration of investor-broker disputes. Before working with Kaufman, Coren & Ress, P.C., Ms. Gross practiced at the Law Offices of Bernard M. Gross, P.C. for nearly 30 years. She is a graduate of the Wharton School of the University of Pennsylvania and the Boston University School of Law.
In addition to her support of Philadelphia's legal community, Ms. Gross is a member of the Third Circuit Judicial Council Bench Bar Relations Committee, the Historical Society of the United States District Court for the Eastern District of Pennsylvania, the Brandeis Law Society, the Temple Inn of Courts, the Philadelphia Trial Lawyers Association, the Lawyers Club of Philadelphia, and the Louis D. Brandeis Law Society. She has also given back to the community through her leadership roles at Temple Adath Israel, William Penn Charter School, and other legal and non-legal social service organizations.
Ms. Gross and her husband Stuart Kurtz are the parents of three adult children, Adam, Emily and Zachary. You can follow her on Twitter @2017Chancellor.
---
Our Tenant Clients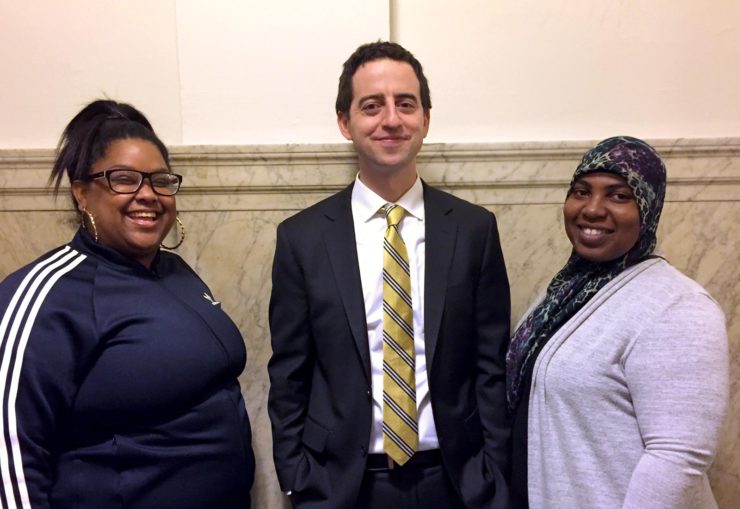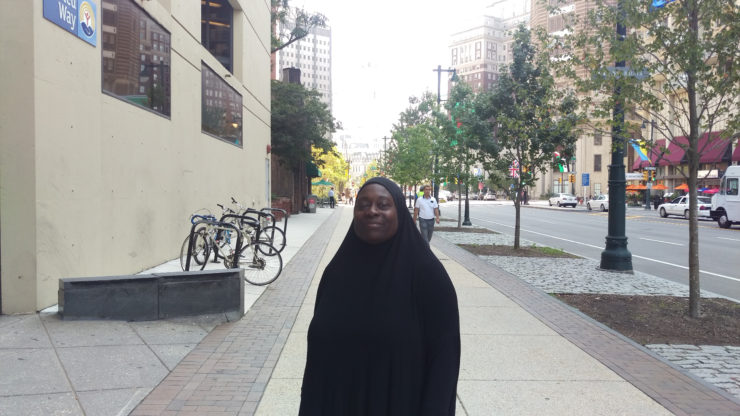 Philadelphia has an eviction crisis: Each year about 30,000 residents are sued in landlord-tenant court; many are low-income and often face eviction simply because they cannot access legal representation and their landlords have lawyers. The Public Interest Law Center is combating this power imbalance by suing landlords and their agents who rent uninhabitable. unhealthy housing, in an effort to develop case law that will create disincentives for all landlords to provide substandard housing. In order to bring these cases, the Law Center partners with low-income clients who have the courage and capacity to stand up for their rights. At this year's event, we honor those clients, including Yazmin Vazquez, Gerrell Martin, and Cassandra Baker. Ms. Vazquez and Ms. Martin testified before City Council in June of 2017 and helped advocate for the City's brand new investment of $500,000 for lawyers for low-income tenants.
In 2013 Yazmin Vazquez found an apartment for herself, her infant nephew and elderly mother. Over the next three years her landlord violated terms of the lease and ignored Ms. Vazquez's frequent complaints about conditions in the apartment. Pest infestations were so severe that food could not be left out. Leaking sewage made Ms. Vazquez sick to her stomach and at times forced her to send her nephew to stay with relatives. The apartment's heating system never functioned for the entirety of Ms. Vazquez's residency and for several months the apartment did not even have hot water because the landlord failed to pay the utility bills. After three years of ignored complaints and broken promises from the landlord, in January 2016 Ms. Vazquez submitted a complaint about the apartment's abhorrent living conditions with the city and in February 2016 city inspectors declared the apartment unfit for human habitation. We are now working with Ms. Vazquez to sue her former landlord.
Gerrell Martin and her husband are parents to six children, including a two-year old with cerebral palsy who requires in-home nursing care. The family's apartment at various times had a broken heating system, a leaking roof, bathroom sinks that would not drain, and faulty electrical outlets. The conditions of the apartment posed a health risk for the family and Ms. Martin and her husband became concerned that their child's nurses would report them to child services. Ms. Martin's numerous requests for repairs went ignored for years by her landlord, so she submitted a complaint to the City. Municipal inspectors declared the apartment unfit for human habitation. Ms. Martin then filed a federal complaint alleging that her landlord violated her rights as a tenant and employed a collection lawyer who violated federal laws by using false, misleading, and deceptive practices in the eviction case he filed.
Cassandra Baker is a lifelong Philadelphian who now lives with her daughters and their families in Germantown. Shortly after moving into her Hunting Park apartment in 2014, Ms. Baker notified her property manager that there was no heat in one of the bedrooms, making it unusable during the winter. The heating system in the rest of the house also regularly malfunctioned, causing her utility bills to skyrocket. After repeated demands to her landlord to fix these problems, she received a letter from Glenn M. Ross, her landlord's attorney, demanding back rent, late fees, legal fees, and threatening to file an eviction lawsuit against her. Because of this, Ms. Baker filed a class action lawsuit seeking to give meaning to the legal protections Philadelphia enacted to protect vulnerable renters from unsafe housing.
---
Tamala Edwards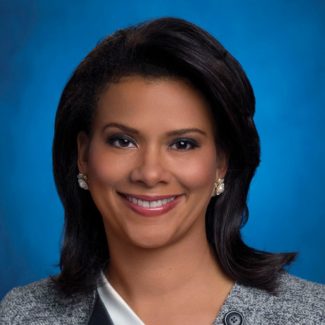 Tamala Edwards anchors 6abc's Action News Mornings. Edwards also regularly co-hosts 6abc's Inside Story and in that role has interviewed people like former Governor Tom Corbett and United States Senator Bob Casey.
After earning degrees in International Relations from Stanford University in 1993, Edwards spent eight years as a staff writer for Time magazine. She specialized in covering politics and reported on the 1996 and 2000 Presidential elections. Edwards joined ABC news in 2001 as an anchor on World News Now and World News This Morning. During the Iraq War she was embedded as a reporter. She also was a correspondent for Good Morning America and World News Weekends. Since 2005 Edwards has hosted 6abc's morning show, which is the top rated morning program in the Delaware Valley.
Edwards lives in Philadelphia with her husband Rocco Lugrine, a professional pastry chef, and their two sons. She was born in Georgia and raised in Texas. You can follow her on twitter at @TamEdwards6abc or catch the next Action News Broadcast.
---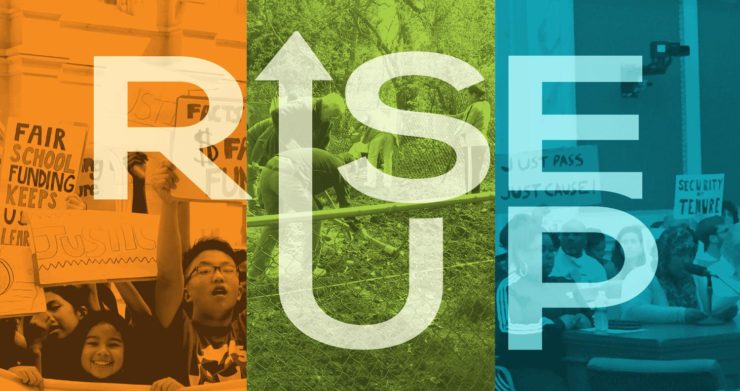 Advocate
Lead
Speak
Write
Teach
Listen
Think
Presented by

---
Download our Save The Date announcement (PDF)
For more information, contact: Michael Berton at mberton@pubintlaw.org or 267-546-1303