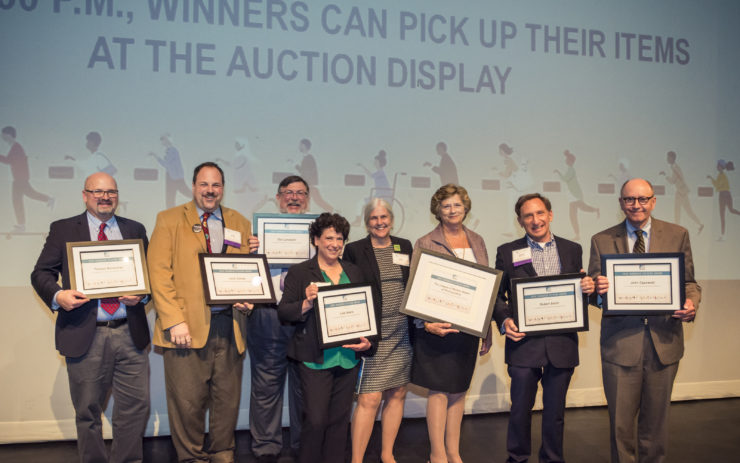 We were sad to learn of the passing of Bob Smith, a lifelong supporter of service to the community and social justice who served as a voter plaintiff in our successful 2018 challenge to partisan gerrymandering. Bob died on April 4, 2020 in Wilkes-Barre at the age of 75.
Bob played a pivotal role in the case as a plaintiff representing Pennsylvania's former 11th Congressional District under the state's 2011 district map, known as one of America's most egregious partisan gerrymanders.
In early 2018, the Pennsylvania Supreme Court declared that the state's congressional district map violated the State Constitution, and then implemented a new, fair map for the 2018 primary and general elections, after the General Assembly failed to do so. This map remains in use in 2020.
The case provides a model for voters across the country who seek to use the tools provided in their state constitutions to challenge maps rigged by political parties to dilute the voice of voters for their benefit. We will always be grateful for the service, fortitude and courage of Bob Smith and our other plaintiffs, who stood up for the right of voters across the Commonwealth to choose their representatives in free and equal elections. We honored Bob and his co-plaintiffs with our Thaddeus Stevens Award at our 2018 annual celebration.
During the case, Bob testified that he first became aware of gerrymandering upon learning that his own congressional district stretched from his home in Luzerne County in Northeastern Pennsylvania south past Harrisburg, almost all the way to Maryland. "This absurdity motivated Bob to learn about the issue, to get involved with the fight for fair redistricting, and to devote significant time to the lawsuit," staff attorney Ben Geffen said.
Legal director Mimi McKenzie recalls that Bob made this discovery while filling up his car at a gas station outside Harrisburg, where he learned that he and another customer were in the same Congressional District. "How that ever came up in a casual conversation while pumping gas is a mystery," she said.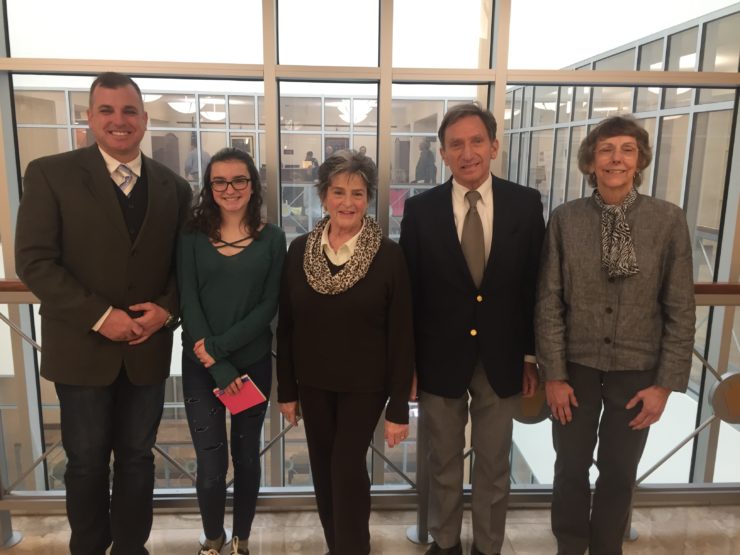 Bob and his wife, Ellen, remained steadfast friends and supporters of the Law Center, joining us for events in Harrisburg and Philadelphia and creating strong bonds of friendship.
"Bob's kindness and intelligence were obvious from the moment anyone would meet him," said Ben Geffen. "We will miss him dearly."
Bob's obituary describes a life full of service and connection. As a young man, Bob served in the Peace Corps, where he met Ellen. They had two sons, Benjamin and Nate. He spent a long and successful career in healthcare administration consulting, building and developing programs for personal care services for those who need it most. He was passionate about community service, leading efforts in the recovery from the Agnes flood in the Wyoming Valley and serving with many community organizations throughout his life. He served on the boards of the Jewish Federation, Jewish Family Services, Elan Gardens and Ecumenical Enterprises, and served as Temple B'nai B'rith President during its 150th anniversary. In his retirement, he traveled frequently and became a published poet.
The family would appreciate condolences be sent to PO Box 12, Bear Creek, PA 18602. In lieu of flowers, the family has requested contributions in Bob's name to the Rabbi's Discretionary Fund at Temple B'nai B'rith in Kingston (570.287.9606) or the Public Interest Law Center.
All of us at the Law Center send our sincere condolences to Bob's wife Ellen, and all of his family and friends. May his memory be a blessing.