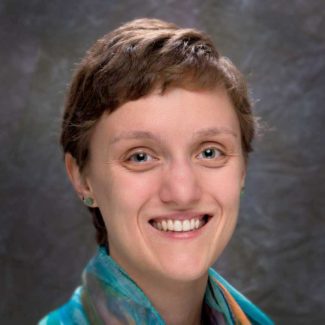 All of us at the Public Interest Law Center remember and celebrate the life of our colleague and dear friend, Barbara Grimaldi, who died on June 14, 2019 at age 32 after a three year, eight month barrage against metastatic breast cancer. Barbara begin working with us in 2013 as a communications associate, and served for several years as our director of development and communications. Those who had the fortune of knowing and working with Barbara will remember her kindness, generosity of spirit, courage, strategic brilliance, and deep commitment to the people we serve. She touched and inspired thousands with her intelligence, warmth and grace.
Throughout her life, Barbara was committed to racial justice and put her passion into action, through her work at the Law Center and other areas of her life. For example, she worked behind the scenes to change an unjust system that allowed prisoners to be released at night without any of their belongings and simply put out on the street. She was instrumental in communicating the facts developed during the Law Center's successful challenge to Pennsylvania's gerrymandered Congressional districts, a wrong that unfairly advantaged some over others, and helped spread the word about Pennsylvania's unjust and inequitable school funding system, which continues to leave students in classrooms with more Black and Hispanic students badly disadvantaged.
Barbara put her passion for justice into action outside of her work life.  She was aware of the of issue of food deserts in urban neighborhoods that face disinvestment, and was involved in creating a community garden at her church in Chicago, and was involved in similar efforts at her church in Narberth.
We are proud to honor Barbara's life and her deep commitment to her values with the Barbara Macholz Grimaldi Racial Justice Fund. Barbara's family has issued a $70,000 matching challenge build to build the fund, which will support our work to address racial injustice and disparities.
The Barbara Macholz Grimaldi Racial Justice Fund
All contributions honoring Barbara will be placed in the Barbara Macholz Grimaldi Racial Justice Fund, which will be used for Racial Justice issues. Contributors to the fund are listed below.
To find out how to contribute, please view our donation page. Mention that you would like your gift to be included in the Memorial Fund in the special instructions section of our PayPal link.
Today, we are continuing the fight to break down systemic legal barriers that harm the well-being and health of people most affected by poverty and discrimination, including the gun violence epidemic in Philadelphia.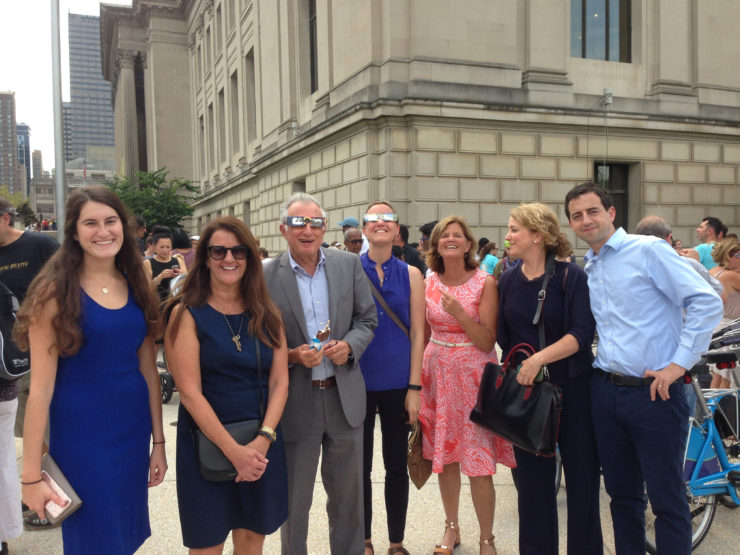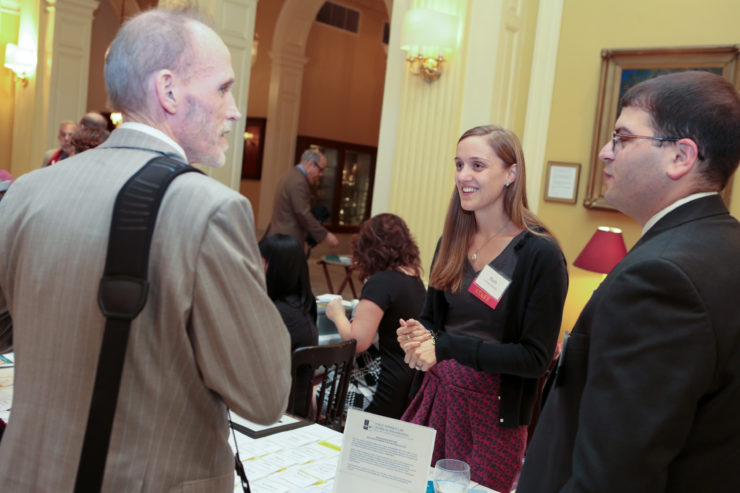 Barbara Macholz Grimaldi Racial Justice Fund Contributors
The Barbara Macholz Grimaldi Racial Justice Fund was started with a matching grant contributed by Barb's parents, Reverend John and Linda Macholz, and Barb's husband, Matt Grimaldi.
Ruth Amaral
Catherine Ammerman
Deborah Andersen
Ralph Anderson
Anonymous (x2)
Augustana Lutheran Church
Gwendolyn Axelson
Mallory Bakalar
Howard Beckman
Roger Beiswenger
Charles Biegner
Nicholas Boyne
Karen Buck
Erin Timony Bump
Rita Carey
Michael Churchill and Tasha Stonorov
Abbi Cohen and Thomas O'Connell
Paul and Kathleen Condon
Miles Davison
Brenda and W. Thomas Deever
Emily Fekete
Patrick Fligge
Karly Forman
Jennie and Chris Fortenbach
Kevin Freese/U.S. Bank
John Frisbee
Pat Fuehrer
Jeff Garis and Sara Mullen
Anthony Gay/Exelon
Elizabeth Gilbert
Mary Beth Gorman
Frank Grimaldi
Matthew Grimaldi
Karen Grover
Constance Guistwhite
James Hayes
Health Village Imaging
Jeff and Ruth Hedin
Jessica Hilburn-Holmes
Abigail and Kevin Hoffman
The Reverend Christopher George and Doris Ruth Hoyer
Maren Hulden
Inner League Enterprises
Daniel Jacobson
Stephanie Jeffers
Steve Johnson and Jacy Good
Alan Kaminsky
Judith and Norman Karsten
Alexander Keene
Sharon Kelly
Kessler Topaz Meltzer & Check, LLP
Krista Khare/Comcast
Richard Klafehn
John Klatt
Deborah Gordon Klehr
Justin Kolikof
Michelle Laraby
Alan Loewenstein
Robert Ludwig
Christopher Macholz
David Macholz
Reverend John and Linda Macholz
Aaron Marks
Paul Marone and Margery Covello
Hannah McCollum
Dennis and Betsy Meyer
H. Laddie and Linda Montague
James Mosberg
Joshua Mosberg
Moira Mulroney
Network for Good
Christa Nuss
Patricia Pancoe
Paul, Weiss, Rifkind, Wharton & Garrison LLP
Lisa Perrotti
Philadelphia Performing Arts Charter School
Karen Raezer
Rentschler Law LLC
Alexandra Rhodes
Jo Rosenberger
Robert Rutt
Danny Ryan
Louise Saracina
William Schafer
Cara Scharf
Becca Schneider
Michelle Shoultes
Andra Smith, and Alyssa, Jenna, Joe, Wes & Carl in honor of Barb Sanko
Robert Smith
St. John's Evangelical Lutheran Church
St. Mark Evangelical Lutheran Church
Jack Stagliano
Valerie Stern
Robert Swanborg
Kelly Tannen
Lauren Tantalo
Sheri Tarrab
The TJX Companies, Inc.
Elisabeth Theodore
Robert and Susan Touhsaent Charitable Fund at the Rochester Area Community Foundation
Mindy and Miles Wagman
Zachary Wagman
Beth and Rick Walker
Claiborne and Elizabeth Walthall
Lilita Lassen Ward
Carolyn Wilson
Charles Zang
Remembering Barbara Grimaldi
The following obituary was written by Barbara before she died. The Philadelphia Inquirer also published an obituary highlighting Barbara's dedication, passion and impact, "Barbara M. Grimaldi, 32, nonprofit executive who fought systemic injustice."
Barbara Christine Macholz Grimaldi (September 15, 1986 – June 14, 2019), died peacefully surrounded by loved ones following her three year, eight month barrage against metastatic breast cancer. Dear wife of Matthew John Grimaldi, beloved daughter of John and Linda Macholz; little sister of Zachary (Jasmin Farsi and Gloria); daughter-in-law of Janet and Dominick Grimaldi, sister-in-law of Dana Condon (Ben) and Catherine Spicer (Chad). Barbie was born and raised in New York, before moving to Pennsylvania to secure her Bachelor's Degree in English and Spanish from Muhlenberg College. After college, she spent time in New York City and Chicago pursuing work in development and communications for non-profit organizations focused on alleviating poverty. In addition to spending time with her loved ones, Barbie was proud to be a Lutheran, loved the island of Martha's Vineyard, and thought sheep and dogs were the creme de la creme. Also-Wegmans is the best-Always!
Barb's family wants to thank all of the staff (especially Dr. David Mintzer) from the oncologists to the people who transported Barb in wheelchairs or hospital beds or prepared her trays of food during hospital stays – at both Pennsylvania Hospital and Memorial Sloan Kettering – for their immense care and kindness throughout the course of Barb's disease.