The Law Center added a new member to its Board of Directors, welcoming in David Caputo in April. Mr. Caputo is a partner at Kline & Specter, where his practice includes catastrophic injury litigation and representing individuals pursuing claims under the federal False Claims Act and IRS and SEC whistleblower programs.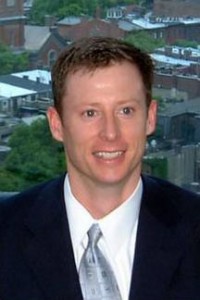 Mr. Caputo graduated from Duke University and Harvard Law School. In 1997, he became an associate at Dechert LLP, where he worked until 2002 when he joined Kline & Specter. He later accepted an offer to join the Criminal Division of the United States Attorney's Office for the Eastern District of Pennsylvania, where he served in the Government, Environmental and Health Care Fraud section. He returned to Kline & Specter in 2010.
Mr. Caputo was selected in 2011, 2012 and 2013 as among the top five percent of attorneys in Pennsylvania by the independent rating service Super Lawyers. He is currently an adjunct professor at the Drexel University School of Law, where he teaches Federal Criminal Law.