The Board of Directors elected two new members in September from Dechert LLP and Schnader Harrison Segal & Lewis LLP, respectively.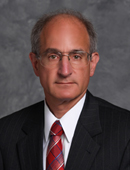 David Smith rejoins the Board of Directors after a three year hiatus. Mr. Smith is a partner and chairman of Schnader Harrison Segal & Lewis LLP,  and has more than 30 years of experience handling large and complex litigation, including representation of plaintiffs and defendants in a broad variety of commercial disputes; class action litigation arising out of financial transactions; litigation over control of corporations and partnerships; and patent, trademark, trade secret and other intellectual property litigation.

Abbi Cohen, partner at Dechert LLP, is a new Law Center member. She has been recognized as a leading environmental lawyer by Chambers USA for 12 consecutive years, and focuses her practice on evaluating environmental liabilities associated with corporate, real estate, and financing transactions—including with respect to energy—and providing both state and federal permitting and regulatory compliance advice.
The Law Center is thrilled to have these new members on board. Click here for more information on the Board of Directors.