Hogan Lovells recently won the Pennsylvania Bar Association's 2012 Pro Bono Award for the firm's partnership with the Law Center in litigating against the Pennsylvania Legislative Reapportionment Commission's unconstitutional redistricting proposal.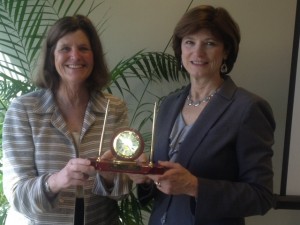 Read more on this award from the Pennsylvania Bar Association by clicking here. Hogan Lovells partnership with the Law Center resulted in the Pennsylvania Supreme Court rejecting the redistricting proposal for the first time ever. Hogan Lovells and the Law Center continue to litigate against a revised proposal which still unnecessarily subdivides legislative districts.
The Law Center is pleased to work with outstanding pro bono partners like Hogan Lovells. For a full list of our pro bono partners, click here.
To read more about this redistricting case, click here.