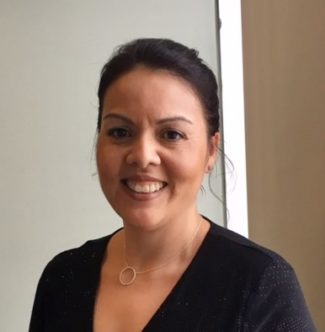 On July 28, 2021 our Executive Director Brenda Marrero will receive the Justice Sonia Sotomayor Award from the Philadelphia Bar Association at the organization's summer quarterly and reception. The award is given annually to honor strong commitment to promoting full and equal participation and inclusion in the legal profession.
The Justice Sonia Sotomayor Diversity Award was named in honor of Justice Sotomayor, who is the first Latina and third woman to become an Associate Justice of the U.S. Supreme Court.
The quarterly and reception will be held from 4:30 p.m. to 6:30 p.m. at Suzanne Roberts Theater, 480 S Broad Street, Philadelphia. Options for virtual attendance are also available. Purchase tickets and find more information here. Brenda will give remarks upon receiving the award.
Prior to joining the Law Center in March 2021, Brenda Marrero has spent her career as a public interest attorney, serving as the Deputy Director of Operations, and the Chief Inclusion and Diversity Officer, for Community Legal Services of Philadelphia (CLS). In these roles, she was responsible for all agency operations and human resource management at CLS, and gained extensive experience managing effective teams, planning budgets, and executing cultural change and organizational vision around diversity, equity, and belonging. She began her work at CLS as a staff attorney in the SSI Unit and the Aging and Disabilities Unit, representing low-income seniors in a cases involving Medicaid long-term care, nursing home discharge, obtaining public benefits, and other related issues. Prior to joining CLS, Brenda served as a staff attorney with the AIDS Law Project of Pennsylvania and as a team leader for MAXIMUS.
Congratulations Brenda on this well-deserved honor!