At its September meeting, the Law Center Board of Directors elected two new members and passed a resolution expressing appreciation for Aneesh Mehta's service.
Megan Jones Griffault and Howard Langer were elected to the Board of Directors. Megan is Global Human Resources Director at FMC Corporation in Philadelphia. Howard Langer is a founding partner of the firm Langer, Grogan & Diver P.C. He specializes in complex commercial litigation, particularly antitrust law, and he has a long history of public interest work.
The board also expressed its appreciation for Aneesh Mehta, who was resigning from the board after seven years of service. The board passed the following resolution: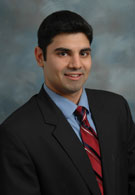 WHEREAS, Aneesh Mehta began his long and committed relationship with the Public Interest Law Center in 2010 as the ex officio designee of the Young Lawyers' Division of the Philadelphia Bar Association; and
WHEREAS, recognizing Aneesh's extraordinary contributions to the Law Center, the board elected Aneesh to a full board position in late 2011; and
WHEREAS, Aneesh contributed to the organization through his service on many of the board's committees, including service as the first chair of the Communications committee, and through his active participation in the Litigation and Governance committees; and
WHEREAS, Aneesh was, and continues to be, an enthusiastic promoter and supporter of the Law Center's work; and
WHEREAS, having moved to Washington state to take up a new career at Microsoft, Aneesh has regretfully submitted his resignation from the board of directors;
NOW THEREFORE, the board of directors of the Public Interest Law Center extends its great gratitude and appreciation for Aneesh's dedicated service to the organization, its clients and its mission; wishes Aneesh well in all of his future endeavors; and, although accepting his resignation, wishes to invite Aneesh as its guest to any future board meetings or events, should he find himself back in Philadelphia.