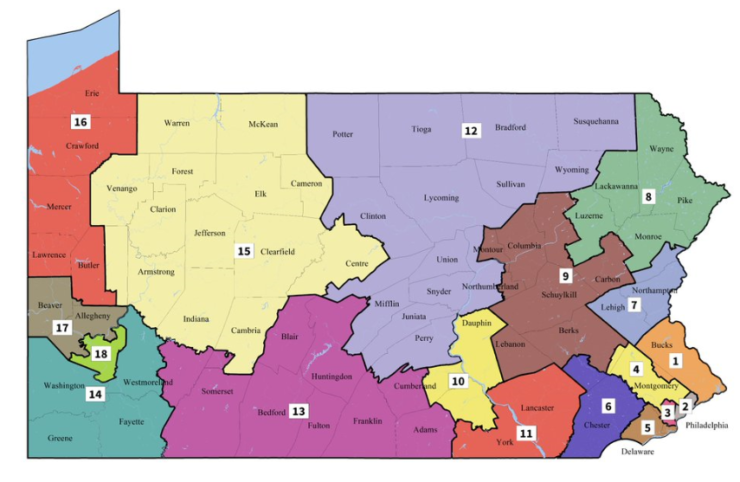 In January 2018 we obtained a historic ruling from the Pennsylvania Supreme Court that resulted in the Commonwealth's 2011 congressional district map being redrawn. Learn more about the impact of that ruling, subsequent decisions in other jurisdictions, and what comes next from our expert panel:
Mimi McKenzie, Legal Director, Public Interest Law Center
Ben Geffen, Staff Attorney, Public Interest Law Center
Carol Kuniholm, Chair, Fair Districts PA
Jonathan Lai, Staff Writer, Philadelphia Inquirer
Katie Meyer, Capitol Bureau Chief, WITF
1 Substantive Pennsylvania CLE Credit is available to Pennsylvania attorneys.
Afterward, join us for a reception featuring great conversation, yummy food and drinks, and spectacular views of the city.
Date: Wednesday, August 1, 2018
Place: Dechert LLP, 2929 Arch Street, Philadelphia, PA 19104
Time: Registration from 4:00 to 4:15 p.m.; Panel Discussion begins at 4:15 p.m.; Reception from 5:30 to 6:30 p.m.
Space is limited. First come, first served. The Fair Market Value of each individual ticket purchased is $25.