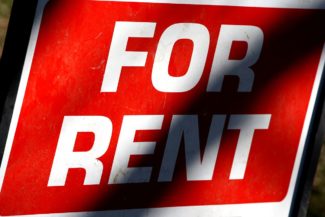 Here in Philadelphia, more than two-thirds of landlords won't accept Housing Choice Vouchers, also known as Section 8—and the rejection rates are even higher in more wealthy neighborhoods. This widespread refusal to take housing assistance keeps low-income renters concentrated in disadvantaged neighborhoods and disproportionately affects Black families. Learn how we are taking on this source of income discrimination, which is illegal under Philadelphia law, both inside and outside the courtroom.
Date: Thursday, April 23, 2020
Place: Online via Zoom
Time: 1-2 p.m.
Read more about our work taking on source of income discrimination.
Half of all Philadelphia renters are rent-burdened, spending more than 30 percent of their income on housing costs. Many of these families are severely cost-burdened, as 80,000 households pay more than half their income in rent. courtroom. More than 80 percent of the more the 20,000 Philadelphia households who use Housing Choice Voucher are black, while black households make up only 40 percent of the total renter population in the city.