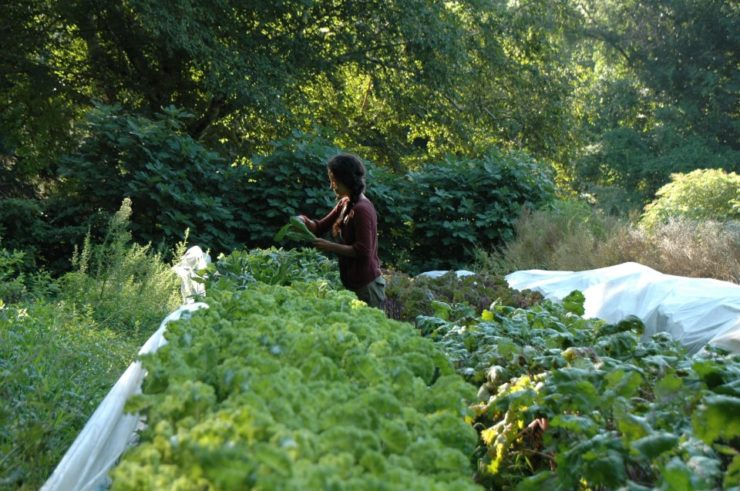 This Spring, join us as we launch the newly revamped Grounded in Philly website, a one-stop online resource ecosystem for the urban agriculture and open space community in Philadelphia. With 40,000 vacant lots in Philadelphia, we aspire to give communities the tools to take on disinvestment and build green public space. The new site will feature user-friendly pathways guiding visitors to information, discussion forums, and interactive resources for starting gardens and securing land.
To celebrate the release of this powerful online tool, we are holding a launch party at One Art Community Center's beautiful outdoor garden, a space created by neighbors on previously vacant land. There, we will gather and enjoy music, food, and a demonstration of the new and improved Grounded in Philly website.
Prior to the event, you can join us for a free Vacant Land 215 training at One Art. Our Garden Justice Legal Initiative, Soil Generation, and a host of other organizations will be on hand to discuss legal land access and preservation for gardens, farms, and other community-managed open spaces. Click here for more information about this event.
Date: Thursday, April 11, 2019
Place: One Art Community Center, 1431-39 North 52nd Street, Philadelphia, PA 19131
Time: 7-9 p.m.
Cost: Free, registration required
Download a flyer for this event.

This year, the Public Interest Law Center is looking back on 50 years of fighting for justice, and preparing for 50 more. To celebrate this milestone, we are hosting a series of events throughout the year highlighting our history, our work today, and our plans for the future.
We focus on "securing access to fundamental resources and services." These resources and services are the foundations people need to build their lives: a voice at the ballot box, safe housing, healthy neighborhoods, quality education, and freedom from discrimination.