This February 10 seminar is designed to address disciplinary issues. The presentation will include disciplinary rights of students not yet identified for special education services or 504 plans; the disciplinary rights of students with IEPs and 504 plans, and an advocate's view of assisting families with truancy issues.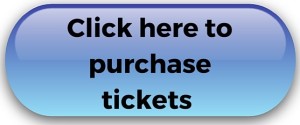 Discipline, Truancy and More
February 10, 2016
8:30 – 8:40 am             Introductions and Welcome (Jennifer Clarke, Public Interest Law Center)
8:40 – 10:00 am           Discipline Rights under State Law (David Lapp, Education Law Center)
10:15 – 11:30 am         Disciplinary Rights–Section 1415(k) and Behavioral Solutions (Michael Raffaele, Frankel & Kershenbaum, LLC)
11:30 am – 12:15 pm   Pennsylvania's Truancy Laws (Benjamin Geffen, Public Interest Law Center)
12:15 – 1:00 pm           Lunch and Presentation (Wanda Cummings, Advocate at Mental Health Association of Southeastern Pennsylvania)
1:00 – 2:30 pm             Pennsylvania's Truancy Laws and Children with Disabilities (David Berney, Law Offices of David J. Berney, P.C.)
2:30 – 3:00 pm             Questions and Wrap Up
Click here to purchase tickets
Our "Know Your Child's Rights" Special Education workshops aim to educate parents, educators, attorneys and advocates so that they can advocate for the rights of children with disabilities. CLE credit is available for attorneys in Pennsylvania that attend the seminar in person.
Questions? Email mberton@pubintlaw.org or call 267.546.1303.