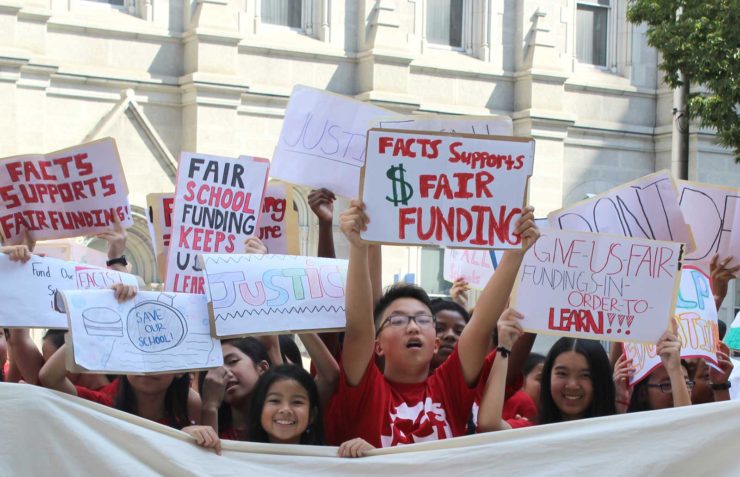 Join Law Center attorneys Michael Churchill, Jennifer Clarke, and Dan Urevick-Ackelsberg for a free briefing on the state of education funding in Pennsylvania. They'll cover the basics of education funding, our fair school funding lawsuit, the property tax elimination bill, the 2018-2019 state budget, and more!
RSVP online here, or contact William Burstein at wburstein@pubintlaw.org or (267) 546 1317. The briefing will be held on Wednesday, June 13th at 8:30 a.m. at 1709 Benjamin Franklin Parkway, Philadelphia, PA 19103.
The Law Center strives to ensure seamless access to our events for people with disabilities. Please let Mr. Burstein know if you need accommodations.
Download a flyer for this event.