The work of the Law Center would not be possible without the generous support of its donors. Without government funding, and because we do not charge our clients, the financial wherewithal to continue comes from people who are committed to preserving civil rights for all and dismantling the laws, policies and practices that perpetuate discrimination, inequality and poverty.
July 2015: H. Laddie Montague, Jr.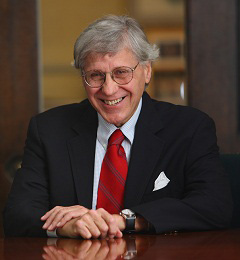 Mr. Montague is President, shareholder, and Chairman of the Antitrust Department of Berger & Montague, P.C. He has served on the Board of Directors of the Public Interest Law Center for more than 10 years and has been integral in helping the organization grow and stabilize. In times of great need, Mr. Montague provided financial support and proper judgment regarding case selection.
Mr. Montague is a renowned antitrust and class action attorney and a legend in Pennsylvania's legal community. He has served as lead or co-counsel in many high-profile antitrust class actions, including In re Exxon Valdez Oil Spill Litigation, which culminated in a record-setting punitive damage award and earned him the "1995 Trial Lawyer of the Year" award. He shared the award with the entire trial team.
Over the years Mr. Montague and Berger & Montague, P.C. have been extremely generous with their time and resources. Notably, Mr. Montague supported our efforts to draft and establish a Community Right-to-Know ordinance which grants citizens access to information on pollution in their neighborhoods. Most recently the firm has provided support for our litigation to uncover data that shows the reimbursement rates the state, insurance companies and health plans pay to dentists who treat children enrolled in Medicaid. He and his firm have also helped legal service organizations file amicus briefs in a case against an electronic mortgage registration system which hides the transfer of mortgages, and in doing so, avoids payments that support legal aid programs.
Mr. Montague is a Fellow of the American College of Trial Lawyers. He has been featured in Lawdragon 500; An International Who's Who of Competition Lawyers; SuperLawyers; and, The Legal 500. Mr. Montague is a graduate of the University of Pennsylvania and the Dickinson School of Law at Penn State University.
[PressOK-col-reg]
June 2015: School Funding Lawsuit Clients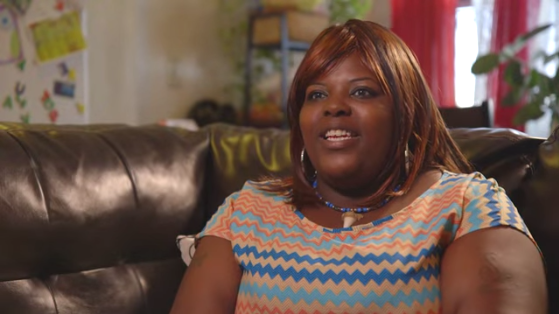 Bringing a lawsuit against Pennsylvania state officials is no easy task. It requires stepping out and raising your voice against state government. That is why we are honoring the districts, parents and organizations that came forward to bring a lawsuit against Pennsylvania state officials for failing to adequately and equitably fund public schools.
Six school districts, seven parents, the Pennsylvania Association of Rural and Small Schools (PARSS) and the NAACP Pennsylvania State Conference are clients in this lawsuit. We are grateful for their dedication to Pennsylvania's children. We are partnering with the Education Law Center-PA and O'Melveny & Myers LLP to represent them.
The six school districts represent the interests of children from across the state including those in rural, urban, and suburban areas. They include the William Penn School District, the Panther Valley School District, the School District of Lancaster, the Greater Johnstown School District, the Wilkes-Barre Area School District and the Shenandoah Valley School District.
Because the state fails to provide adequate funding, these districts, and other districts across the state, have difficulty offering a public education that ensures students can meet state standards. Many have had to cut staff, eliminate libraries, use outdated text books, stop tutoring programs, and limit other student services. The William Penn School District, for example, serves an estimated 42,100 students, approximately 78% of whom are considered economically disadvantaged. During the 2012-2013 school year standardized test results showed that 65% of students in the William Penn School District did not score proficient or above in Algebra I, 51% in Literature, and 88% in Biology.
The seven parent plaintiffs are filing on behalf of their children enrolled in one of these districts or the School District of Philadelphia. Sheila Armstrong of Philadelphia represents her 12-year-old son. He loves music and drawing. He attends Spring Garden School in the School District of Philadelphia, after his former school was closed by the district. The classrooms in his school's 80-year-old building are too small to accommodate the 32 students in some classes. Students are not allowed to take their textbooks home, so Sheila has difficulty helping her son with much of his homework. The school recently lost noon-time aides, a student dean who handled discipline, a guidance counselor, and a community-relations liaison. There is no music teacher. The school can only afford to employ a half-time librarian and a half-time guidance counselor. A school nurse is available only one day a week, and Sheila's son has asthma.
The NAACP and PARSS are filing on behalf of their members. PARSS members include approximately 150 small and rural public school districts and 13 Intermediate Units. PARSS promotes "equal opportunity for quality education for all students in every school and community in Pennsylvania." Pennsylvania's NAACP affiliate has approximately 10,000 members and has worked tirelessly to remove barriers to the participation of minority students on an equal basis. The organization's education agenda declares, "our public schools are the only civil institution where our diverse population: persons of different races, creeds, and cultures, are assured to be brought together and to learn the commonness of our humanity."
[/PressOK-col-reg]
[PressOK-col-reg]
February 2015: Barry F. Schwartz
The Law Center is pleased to announce a new gift from former Board Chairman Barry Schwartz to support our public education work. Mr. Schwartz served as Board Chair in 1989 and is currently executive vice chairman of MacAndrews & Forbes.
"We are thrilled by Mr. Schwartz's generous support," said Jennifer Clarke, executive director of the Law Center. "This gift will directly support our critical work to ensure all students have access to a high-quality public education regardless of their geography, race or economic status."
"For more than 45 years, the Law Center has been a relentless voice for fairness and an indispensable force for justice in the City of Philadelphia," said Mr. Schwartz. "The Law Center's dedicated attorneys take on the biggest problems facing the city and deliver for those most in need. I am deeply grateful for all the Law Center does and proud to support its work."
Mr. Schwartz was elected to the Law Center's Board of Directors in 1984, then to the position of chair in 1989, shortly before he relocated to New York City. He was a partner at the former law firm Wolf, Block, Schorr & Solis-Cohen.
In November 2014, the Law Center and lawyers from the Education Law Center and O'Melveny & Myers LLP filed suit against Pennsylvania state officials for failing to fulfill their constitutional obligation to provide for a "thorough and efficient system" of public education. The Law Center is also a founding member of The Campaign for Fair Education Funding, a statewide coalition working toward a legislative solution for the school funding crisis. Mr. Schwartz's contribution will support staff in these and other public education projects.
"We are inspired by Mr. Schwartz's generosity and his confidence in our work," said Eric Rothschild, chair of the Board of Directors. "Members of today's board continue to work hard to make sure our organization is well-equipped to carry out its anti-poverty mission."
The Law Center is grateful to all who support our mission to use legal strategies to break down barriers to fundamental services such as public education, health care, a safe and healthy neighborhood, housing, employment, and the right to vote.
If you would like to support the Law Center, click here to donate.
[/PressOK-col-reg]
[PressOK-col-reg]
October 2014: FMC Corporation
We are pleased to recognize FMC for renewing its support of our Garden Justice Legal Initiative with a grant of $10,000.
FMC has been an important partner in the Law Center's work over the last two years, specifically in the realm of environmental justice and urban gardening. This year's grant will support the Law Center in integrating gardeners and farmers into policy conversations around the land bank bill that was passed last fall. We are currently working with gardeners and farmers to comment on the strategic plan that was presented for the land bank. Click here for more information or to participate in that process.
More than 400 gardens and market farms now exist across the city, with new spaces emerging every month. With support from partners like FMC, we have the opportunity to ensure that city agencies take guidance from the people most affected by vacant, abandoned land, especially gardeners and famers.
We thank FMC and our board member Richard Pasquier, assistant general counsel at FMC, for this continued support. Click here to learn more about the Garden Justice Legal Initiative.
[/PressOK-col-reg]
[PressOK-col-reg]
July 2014: Kessler Topaz Meltzer, & Check LLP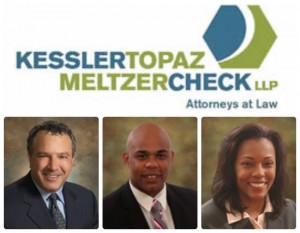 Kessler Topaz Meltzer & Check, LLP has generously supported the Law Center's mission since 2008 by leading the charge to build a sound, long-term financial footing for the organization. By providing significant matching funds to kick off the first year of our five-year financial plan, Kessler Topaz has taken action to endow our work for years to come. As members of our board, firm partner Marc Topaz and associates Sekou Campbell and Monique Myatt Galloway have volunteered significant time to our work. We are pleased to honor the firm with our 2014 Thaddeus Stevens Partner Award, which we will present to the firm on Tuesday, October 14th at A Celebration of Civil Rights cocktail party at the Center for Architecture from 6 – 8:30 p.m.
Kessler Topaz Meltzer & Check, LLP is one of the world's largest firms specializing in the prosecution of complex class action litigation. Since the firm's founding, Kessler Topaz has developed a worldwide reputation for excellence in the areas of shareholder, ERISA, consumer and antitrust litigation. In 2012, the firm was selected by The Legal Intelligencer as the Class Action Litigation Firm of the Year.
We thank Kessler Topaz for its longstanding support of the Law Center, and look forward to our continued partnership.
[/PressOK-col-reg]
[PressOK-col-reg]
June 2014: William H. Ewing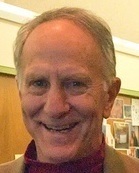 William H. Ewing is a shining example for lawyers who want to get involved in public interest work. He is known throughout the city for his active engagement and participation in community committees and projects, including the ACLU of Pennsylvania and Urban Affairs Coalition. According to Law Center Board meeting minutes from 2012, Mr. Ewing was lauded for "being the best example of how a private practice attorney can make huge contributions through public work."
This year we are pleased to honor Bill with our 2014 Thaddeus Stevens Champion Award for his years of service and generosity, which we will present on Tuesday, October 14, 2014 at our A Celebration of Civil Rights cocktail party at the Center for Architecture from 6 – 8:30 p.m.
Bill received his baptism of fire in the law of employment discrimination in the early 1970s, when he was recruited by the Law Center's Employment Discrimination Referral Project to become lead counsel in one of our class action cases against the steel industry. That experience launched a lengthy career representing victims of employment discrimination. He also lived out his commitment to civil rights by serving as a Law Center board member for 25 years and otherwise supporting our work, over the years providing numerous case and programming suggestions. Most recently, Mr. Ewing distinguished himself by representing Rev. Frank Schaefer in the proceedings against him by the Methodist church after the clergyman performed the wedding of his son who is gay.
Executive director Jennifer Clarke says that she treasures Mr. Ewing's contributions because he always has ideas and feedback. He provides the Law Center with case or issue suggestions, including leading us to a case in our Fair Employment Opportunities Project. He served as co-chair of the board loan effort in 2012 and serves on the Board Event Committee to this day, two years after his final term as board member. He pushed the Law Center to provide more current updates on the photo identification trial in 2012 and 2013; and he continues to forward us notices of programs and symposia that are relevant to our work.
[/PressOK-col-reg]